Weekly Wrap Volume 94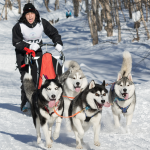 WHY DO THEY SAY "MUSH" TO MAKE SLED DOGS GO?
If we relied on Yukon Cornelius from the 1964 Christmas classic Rudolph the Red-Nosed Reindeer to teach us about dog sledding, we might be slightly misled. In multiple instances throughout the movie, Cornelius cracks the whip and hollers, "Mush, mush!!" to his dog sled team. But do mushers actually say this? You might be surprised given that they are literally called "mushers" that no, not really. So why are they called "mushers" and where did the idea that they yelled "mush" to their dogs to get them to run come from? Dogs have been used to pull sleds in certain regions of North America for at least a thousand years (and even further back in regions such as modern day… (more)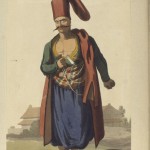 THAT TIME WHEN YOU COULD SAVE YOURSELF FROM BEING EXECUTED BY BEATING THE EXECUTIONER IN A FOOT RACE
Like many historical nations, the Ottoman Empire was no stranger to doling out deadly justice to criminals and those the rulers disliked. Unlike most, for several decades, starting sometime in the late 18th century, they did offer some of the condemned a chance to avoid being executed. How? They simply had to beat the palace' head gardener in what amounted to about a 300 metre dash.In the Ottoman Empire, the method in which people eventually came to be executed was directly related to their standing in society, as well as differing based on their sex…(more)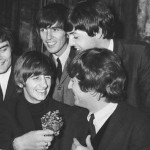 THE FORGOTTEN BEATLE- THE STORY OF JIMMIE NICOL
On June 3, 1964 Ringo Starr inexplicably collapsed and was rushed to the hospital where it was found he was suffering from severe tonsillitis that required immediate surgery. Unfortunately for the band, Ringo had collapsed literally the day before they were due to embark on their world tour, for which many thousands of tickets had already been sold and a considerable amount of money had been spent booking venues, hotels, etc. Band manager Brian Epstein wasted no time in making calls to arrange a replacement drummer to stand-in for Ringo while he was recovering. This was much to the annoyance of George Harrison who reportedly told Epstein that "If Ringo isn't going, then neither am I…(more)
THE ORIGIN OF VALENTINE'S DAY
While not thought to be directly related to modern Valentine's Day traditions, the beginnings of celebrating love (of a sort) in February date back to the Romans. The feast of Lupercalia was a pagan fertility and health festival, observed from February 13th through the 15th, that was celebrated at least as far back as 44 BCE (the year Julius Caesar was assassinated). Some historians believe it goes back even further, though with possibly a different name.Connected to the Roman god Lupercus, (the equivalent to the Greek god Pan), the festival was originally supposed to be about shepherds and bringing health and fertility to their sheep and cows…(more)
This Week's YouTube Videos (Click to Subscribe!!):
Bonus Quick Facts
Despite being twice as abundant as iron in the earth's crust, in much of the 19th century, aluminum cost more than gold due to the difficulty in isolating it from other substances. For reference, in the 1850s, one ingot of aluminum went for $550 (about $15,000 today). By 1900, thanks to technological advancements, the same ingot was selling for just 25 cents ($7 today).
You cannot determine if a bear can climb a tree by their color. For instance, the "black" bear can also be brown, yellow, and even white.
About 3 billion pounds of potatoes are used to make McDonald's fries every year, this is about 8% of all potatoes grown in the United States or a half a percent of all potatoes grown in the world per year.
Ever wondered what the symbols used instead of spelling out a swear word explicitly, such as "F*@k", are named? In this context, the symbols are known as "grawlixes".
"School" comes from the Ancient Greek "skhole", which meant "leisure or spare time".
If you add up all the numbers in a roulette wheel, both the double zero version and single zero, it adds up to 666.
It wouldn't be until 15 years after basketball was invented before someone got the bright idea of putting a hole in the bottom of the basket to allow the ball to pass through so it wouldn't have to be manually retrieved every time someone made a shot.
Other Interesting Stuff: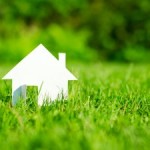 IF YOU OWN LAND, HOW FAR ABOVE AND BELOW DO YOU OWN?
On paper, the concept of land ownership sounds very simple- you pay money and in return you're given unfettered access to a predetermined amount of land. But how much of that land do you actually own? Do you own the sky above it? How about the land below it? What about all the animals that may live there; do you own those too? All of these questions and more define what exactly it means to "own" a piece of land. Surprisingly, many of the answers aren't well defined from a legal standpoint as you'll soon see. (Note: The laws governing one's rights as a landowner vary considerably depending on location, even within a given country or state…(more)
WHAT DO THE BUTTONS ON DARTH VADER'S SUIT ACTUALLY DO AND WHAT REALLY CAUSED THE EMPEROR'S DEFORMED APPEARANCE?
It's said that the best villains are the ones where you know almost nothing about them. However, thanks to the Star Wars Expanded Universe, we know almost everything about Darth Vader, even how he poops, and he's still consistently voted to be one of the greatest cinema villains of all time. As proof of the "no stone left unturned" mentality of Expanded Universe content, we even know what all the buttons on Vader's suit do. But on that note, as with our previous article about why Chewbacca didn't get a medal at the end of Star Wars: A New Hope, most of the information we're about to cover is from the Star Wars Expanded Universe…(more)
IN WHICH TEDDY ROOSEVELT MAKES MEN EVERYWHERE FEEL A LITTLE LESS MANLY
Along with serving two terms as the President of the United States between 1901 and 1909, Theodore "Teddy" Roosevelt also had a laundry list of supremely manly escapades throughout his life, such as the time he was shot in the chest in an assassination attempt, but went ahead and gave a lengthy speech he'd planned anyway before seeking medical attention. (More on this in the Bonus Facts below) Another such story he was often fond of telling came from his brief stint as a deputy sheriff for Billings County, North Dakota. Originally Roosevelt only travelled to what were then the badlands of North Dakota to hunt buffalo in 1883, but the future president became so enamoured with frontier life and the beauty of the natural landscape that he decided to build himself a log cabin…(more)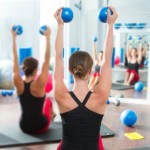 MEDICAL ODDITIES PART 1: HOW PILATES CAUSED A WOMAN'S BODY TO "SWALLOW" ONE OF HER BREASTS
Imagine. There you are, trying to stay in shape. Going to one of your local Pilates classes, and while performing what is known as a Valsalva maneuver, your body suddenly swallows one of your breasts! As fate would have it, we don't need to just imagine. We can ask a 59 year old from Maryland who had that very thing happen. What strange set of circumstances led to this breast being "swallowed"? In 2011, the 59 year old in question went to John Hopkins medical center and spoke with Dr. Tiffany Fong in the Emergency Room. Dr. Fong stated, "I remember her saying, 'My body swallowed my boob…(more)
THE MAN WHO SURVIVED TWO NUCLEAR BOMB ATTACKS
Tsutomu Yamaguchi died from stomach cancer. The cancer part perhaps isn't surprising given that Yamaguchi is currently the only person officially recognized by the Japanese government as having lived through the atomic bombings of both Hiroshima and Nagasaki. (Note: There were actually well over a 100 or so others as well, perhaps as many as 165; they just have never been officially recognized by the Japanese government to date.) What is surprising, given that history, is that Yamaguchi avoided the disease for so long, not dying until January 4, 2010, at the age of 93. At the age of 29, Yamaguchi was on his way back home from a three month long business trip to Hiroshima on August 6, 1945…(more)