Daven Hiskey, M.S.
Daven has a B.S. and M.S. in Computer Science as well as a fairly significant background in mathematics, physics, astronomy, history, literature, electrical engineering, and music, spending much of his time in college seeing if he could set a record for course credits, student loans, and years spent to achieve a single B.S. degree that had little to do with a good portion of the classes he took.

Check out
Daven's articles here
.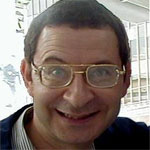 Eddie Deezen
Besides appearing in or doing voice acting for a myriad of major motion pictures and TV shows including Grease, WarGames, Kim Possible, Dexter's Laboratory, What's New, Scooby-Doo, and Polar Express, Deezen also occasionally writes interesting informational/trivia type articles for
Today I Found Out
. You can read Eddie's articles
here
.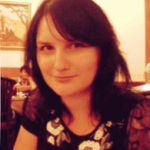 Julia, Ph.D.
Julia has a PhD in Sociology and has over eight years of teaching experience at the University of Dnipropetrovsk in the Ukraine.  Check out
Julia's articles here
.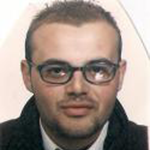 Theodoros II, J.D.-M.A.
Theodoros has a "cum laude" degree in Law from the University of Athens, a Master's Degree in Legal History from the University of Pisa, and a First Certificate in English from Cambridge University. When called upon to do so, he can explain in Greek, French, Italian, and English. He is legally to blame for his new
blog here
, and in his spare time he fools around trying to shirk meeting the overwhelming demand for his freelance work, some of which can be
read here
. Check out all of Theodoros' articles on TodayIFoundOut
here
.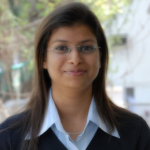 Noreen:
Noreen is a talented writer, graphic designer, and chef.  Noreen primarily lends her considerable and wide-ranging talents on
Today I Found Out
to creating the
infographics
you'll see pop up every few weeks here.  She also occasionally contributes articles.   Check out
Noreen's infographics and articles
on
Today I Found Out
and  her work on here own website
Picture the Recipe
.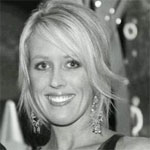 Deborah Honeycutt:
Deborah is a morning radio personality in Indianapolis, where she's been waking for work at 3 am for nearly 20 years. Sleep-deprived and addicted to Starbucks, she has a passion for writing and also blogs at
aMomandaMicrophone.wordpress.com
. Deborah spends hours searching for her car keys and has been named the CMA and ACM Large Market Personality of the Year.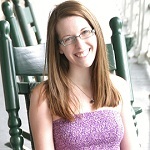 Emily Upton, B.A.
Emily is a recent graduate of Hollins University with a B.A. in English with a concentration in creative writing. She has worked in a bookstore, as a secretarial assistant, as a publishing intern, and most recently as a nanny. In her free time, she likes to read, travel, cuddle koalas, and pat kangaroos. Check out
Emily's articles here
.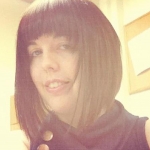 Tegan Jones, M.A.
With an Honours degree in English Literature and History, and a Masters in Museums Studies, Tegan is a sucker for all things old and dead. Previously a corporate robot for an up-market chocolate company, she is now a freelance writer who enjoys working from home in her pajamas and 1-Up mushroom beanie. Her other passions include food, books, games and her cat Scully. She currently maintains her own food history blog called
Delicious History
. You can check out
Tegan's TIFO articles here
.
Matt Blitz, B.A.
Matt is a writer, comedian, and winner of multiple "good effort" ribbons. After finishing 53rd in the world in rock, paper, scissors, he went into hiding due to the fame such a distinction brings. He has since come out from hiding to find the world hasn't changed much in those 16 hours. Matt is also a field agent/writer/traveler for
atlasobscura.com
and Obscura Society LA. He currently resides in Los Angeles and he likes putting pictures up on Facebook.  You can checkout
Matt's TIFO articles here
.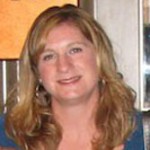 Staci Lehman, B.A.
Staci Lehman is a mild mannered civil servant by day with a repressed writer inside that comes out at night. Staci has a journalism degree that she originally used as a television news producer until one day she was forced to lead her show with a story about a duck at a local park that had a misshapen head. At that point it was clear to her that her TV days were behind her and she might as well get a government job with good benefits at least. Staci contributes monthly articles to
Today I Found Out
,
which you can check out here
.
Scott:
Scott is a long time paramedic and fire fighter who has obviously particular expertise in the medical field and the human body in general.  He also has an extensive background in physics, specializing in the fundamental forces. Check out Scott's
Today I Found Out
articles
here
.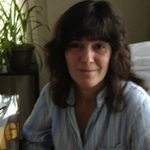 Melissa, B.A., J.D.
Melissa has a B.A. and a J.D. but law is a vicious business, so she writes. Although particularly interested in all things Fortean, Melissa also loves history and cooking. She lives in the Midwest with her husband, two sons and a cat. Check out Melissa's
Today I Found Out
articles
here
.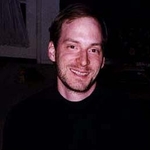 Jeremy Megraw, M.L.S.
Jeremy Megraw is a photograph librarian and blogger for the New York Public Library for the Performing Arts. When not helping researchers find pictures, he writes
Noted and Blogged
for NYPL and
tweets
about random wonders of the universe. He also contributes to
Crime Fiction Lover
. His passions include frolicking with his family, reading Scandinavian crime fiction, and tending his pet iguana. Check out Jeremy's
Today I Found Out
articles
here
.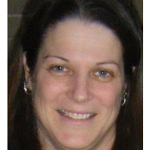 Terynn Boulton B.S., B.E.
Terynn has a B.S., as well as a B.E. degree. Her writing career began in elementary school with adventure stories starring her pet hamster, Montgomery. Now with three daughters of her own in elementary school, Terynn continues to write children's fiction and has entered the realm of blogging. She currently runs three blogs:
deardaughters.ca
,
musingsofamom.net
and
themotherlists.com
. She also, of course, writes articles for TodayIFoundOut.com. Check out Terynn's
Today I Found Out
articles
here
.
Frequent Guest Contributor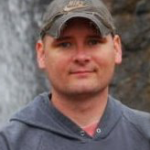 Jon: Jon is the owner of DumpADay.com, which currently pulls in 4-5 million page views per month. When he's not Dump a Day, Jon occasionally contributes guest articles to Today I Found Out.  Check out Jon's articles here.