This Day in History: October 26th- Victory
This Day In History: October 26, 1977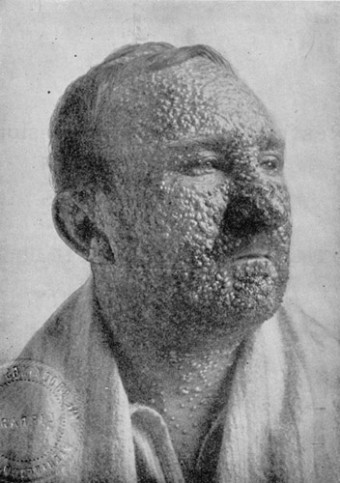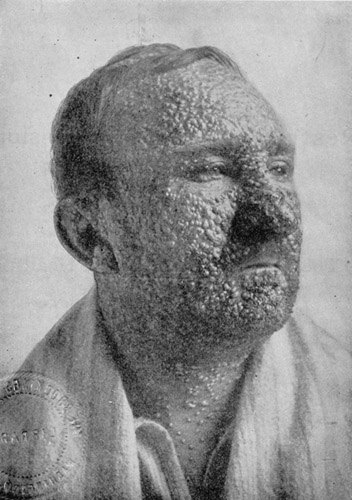 For many millennia, smallpox was one of the most easily transmitted and deadly diseases in the world for humans. In the 20th century alone, when a successful vaccine was already being widely administered in many countries, it is estimated that smallpox still caused somewhere between 300 and 500 million deaths worldwide. Approximately one-third of those who contracted smallpox died from it (closer to three-quarters of children who contracted it) and countless others were left pockmarked and often blind.
Prior to the creation of the vaccine at the end of the 18th century, eradication efforts were typically limited to variolation – injecting a bit of a processed smallpox pustule of an infected person into an uninfected person with the hope of stimulating immunity. A similar practice is thought to have originated in China at least as early as the 10th century. In the early Chinese method, they would grind up pustules from an infected person and then have an uninfected person snort the powder. Whether via injecting or snorting, while reasonably successful on the whole (with significantly less severe symptoms compared to acquiring the disease naturally and then often resulting in relatively long term immunity), this practice was not without risk since inoculation sometimes caused deaths (about 1 in 50 to 1 in 200 dying from variolation) and occasionally outbreaks of the disease.
In the early 18th century, the wife of the British ambassador to Turkey, Lady Mary Wortley Montagu, learned of the local practice of variolation and set about successfully introducing the idea to England. She described this method and result in detail in a letter dated April 1, 1717:
The small-pox so fatal and so general amongst us is here entirely harmless by the invention of ingrafting (which is the term they give it). There is a set of old women who make it their business to perform the operation. Every autumn in the month of September, when the great heat is abated, people send to one another to know if any of their family has a mind to have the small-pox. They make parties for this purpose, and when they are met (commonly fifteen or sixteen together) the old woman comes with a nutshell full of the matter of the best sort of small-pox and asks what veins you please to have opened. She immediately rips open that you offer to her with a large needle (which gives you no more pain than a common scratch) and puts into the vein as much venom as can lye upon the head of her needle, and after binds up the little wound with a hollow bit of shell, and in this manner opens four or five veins. . . . The children or young patients play together all the rest of the day and are in perfect health till the eighth. Then the fever begins to seize them and they keep their beds two days, very seldom three. They have very rarely above twenty or thirty in their faces, which never mark, and in eight days time they are as well as before the illness. . . . There is no example of any one that has died in it, and you may believe I am very well satisfied of the safety of the experiment since I intend to try it on my dear little son.
In the 1790s, Dr. Edward Jenner realized that milkmaids had an apparent immunity to smallpox, and upon investigation, discovered it was due to their greater exposure to cowpox, a related but much less deadly disease. While he certainly was not the first to make this observation (nor the first to use cowpox to attempt to immunize individuals from smallpox), he was the first to understand at a high level why it worked and prove unequivocally that those who were exposed would become immune to smallpox.
Jenner's first test of his theory occurred in 1796, when he administered his smallpox vaccine (so named because vacca is Latin for cow) via inoculating eight-year-old James Phipps with cowpox. James subsequently came down with a fever, but was otherwise fine. Just to be sure it really worked, several days later Jenner administered the variolation method of inducing immunity on the boy. As he had predicted, the boy showed none of the symptoms that normally followed variolation. Later, he exposed young James to variolous material, but again, James did not contract smallpox. Subsequent tests on about two dozen other individuals were just as successful, proving once and for all that his vaccine could be used as a safe way to induce immunity to smallpox.
Thanks to the spread of Jenner's vaccine, by the mid-1800s many countries around the world had effective, organized vaccination programs. By the early 1900s, the disease was eliminated from the US and Northern Europe.
However, in 1958 smallpox was still found in 59 counties across the globe. To get this number to zero, a global eradication program was proposed by Professor Viktor Zhdanov, the Deputy Minister of Health for the USSR.
Arguing for an intense global effort at the 11th World Health Assembly, Professor Zhdanov convinced his fellow delegates of the efficacy and feasibility of a compulsory campaign of vaccination in those countries that still had the disease. His proposal was adopted at the 12th World Health Assembly in 1959, although little progress was made over the next few years.
Beginning in 1966, however, efforts at eradication intensified under the guidance of the Smallpox Eradication Unit, led by Donald Henderson. Knowing that even with the 150 million doses of the vaccine donated by the USSR and US the vaccine supply was insufficient to vaccinate everyone, the team began to coordinate efforts around one of Zhdanov's proposals.
Known as the Leicester system, it began by aggressively identifying infected cases and vaccinating "all known and possible contacts to seal off the outbreak from the rest of the population." This system of "surveillance-containment" relied on "prompt identification of the disease, special notification, isolation, quarantine, disinfection measures [and] . . . the eradication of flies."
As a result of this, by the latter half of the 1970s, smallpox remained endemic only in a few isolated places (namely Ethiopia and Somalia) that were difficult to reach due to lack of infrastructure, famine and war. In a final push, in 1977 an intensive surveillance and containment program was instituted in the remaining regions, and the last naturally occurring smallpox case was diagnosed in Somalia on this day in history, October 26, 1977.
However, this was not the last case of a human being infected with smallpox. In August of 1978, due to improper lab safety measures and insufficient equipment, some of the virus escaped into the air vent at the University of Birmingham Medical School in the UK and ultimately infected Medical Photographer Janet Parker who was working in a room above the lab.  She died a mere month after being infected despite the best efforts of medical science.
Thanks to immediate efforts to stop a potential outbreak, including quarantining nearly a thousand people and fumigating potential surfaces that may have been contaminated before Parker was quarantined, no such outbreak manifested and Janet was the only person to die from the disease, though her mother was also infected. It should be noted that Parker had been previously vaccinated against smallpox, but too many years had passed since her last vaccination and she was no longer immune. Those working in the lab had got around their insufficient equipment to contain the virus by simply keeping up on their smallpox vaccinations while they worked with the virus.
Finally, after many thousands of years of smallpox being the scourge of humanity, on May 8, 1980, the 33rd World Health Assembly finally declared, "That the world and its peoples have won freedom from smallpox, which was a most devastating disease sweeping in epidemic form through many countries since earliest time, leaving death, blindness and disfigurement in its wake and which only a decade ago was rampant in Africa, Asia and South America."
If you liked this article, you might also enjoy our new popular podcast, The BrainFood Show (iTunes, Spotify, Google Play Music, Feed), as well as:
Bonus Facts:
It's been hypothesized that the eradication of smallpox and the rapid rise of HIV around the same time was no coincidence.  Both HIV and smallpox exploit the same receptor (CCR5) and, interestingly enough, the vaccine for smallpox has been shown to provide some protection against HIV as well. Thus, when the masses suddenly stopped being commonly vaccinated for smallpox, it made it easier for HIV to spread, or so the hypothesis goes.
It's believed that small pox was the first European disease that Native Americans encountered, and it was also the most deadly. Initially just one person is thought to have developed feverish symptoms on board the ship, which caused an outbreak amongst the Europeans. When they hit land, the disease spread like wildfire across the new continent. Smallpox was highly infectious because of the blisters that broke out on an infected person. As Dr. Tim Brooks explains, "Because each of those blisters is packed full of smallpox particles, then if you burst a blister, fluid will come out and large numbers of viruses will be spilt onto whatever it touches. Ten to twelve days later, his friends would be taken ill, and then ten to twelve days after that, their friends. That kind of rate means the disease spreads exponentially."
Expand for References