Jane Elliot and the Blue-Eyed Children Experiment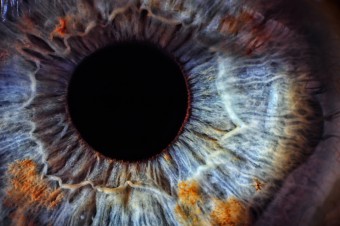 On April 4, 1968, Jane Elliot, a third grade teacher in Riceville, Iowa, turned on her television set to learn more about Martin Luther King's assassination and was appalled at what she heard from a white reporter. With microphone pointed toward a black leader, the white reporter asked, "When our leader (John F. Kennedy) was killed several years ago, his widow held us together. Who's going to control your people?"
According to Jane Elliot herself, in an interview for a Frontline documentary called "A Class Divided", her lesson plan for April 5, 1968 changed the night of April 4, 1968 after she heard that reporter talking. She stated,
On the day after Martin Luther King was killed, I–one of my students came into the room and said, 'They shot a king last night, Mrs. Elliott, why'd they shoot that king?' I knew the night before that it was time to deal with this in a concrete way, not just talking about it, because we had talked about racism since the first day of school. But the shooting of Martin Luther King, who had been one of our heroes of the month in February, could not just be talked about and explained away. There was no way to explain this to little third graders in Riceville, Iowa.

As I listened to the white male commentators on TV the night before I was hearing things like 'Who's going to hold your people together', as they interviewed black leaders. 'What are they going to do? Who's going to control your people?' As though this was–these people were subhuman and someone was going to have to step in there and control them. They said things like when we lost our leader, his widow helped to hold us together. Who's going to hold them together? And the attitude was so arrogant and so condescending and so ungodly that I thought if white male adults react this way, what are my third graders going to do? How are they going to react to this thing? I was ironing the teepee–we studied an Indian unit, we made a teepee every year. The first year the students would make the teepee out of pieces of sheet, we'd sew it together. And the next year we'd decorate it with Indian symbols.

I was ironing the previous year's teepee, getting it ready to be decorated the next day. And I thought of what we had done with the Indians. We haven't had much progress in these 200, 300 years. And I thought this is the time now to teach them really what the Sioux Indian prayer that says, 'Oh great spirit, keep me from ever judging a man until I have walked in his moccasins', really means. And for the next day, I knew that my children were going to walk in someone else's moccasins for a day. Like it or lump it, they were going to have to walk in someone else's moccasins.

I decided at that point that it was time to try the eye color thing, which I had thought about many, many times but had never used. So the next day I introduced an eye color exercise in my classroom and split the class according to eye color. And immediately created a microcosm of society in a third-grade classroom."
She first asked her third graders if they thought it would be interesting to judge people by the color of their eyes and if they wanted to try it. They enthusiastically agreed and Jane Elliot said that since she was blue-eyed, the blue-eyed people should be on top for the first day over the brown-eyed people. She then went on to tell her class that blue-eyes are better and smarter than brown-eyed people. A blue-eyed child in the class tried to defend his father, who had brown-eyes by saying that he wasn't stupid. Jane replied by reminding him that the child recently reported that his dad kicked him. Then she asked the child if he thought a blue-eyed father would ever kick his child. She then pointed out that two blue-eyed dads of other children in the class had never kicked them and said that this proves that blue-eyed people are better than brown-eyed people.
Next, she set up rules for the day. The blue-eyed children would get five extra minutes of recess while the brown eyes had to stay in. The brown-eyed people were not allowed to use the water fountains, they had to use the paper cups. The brown-eyed people were also not allowed to play with the blue-eyed people because they are not as good as the blue-eyed people. The brown-eyed people were also to wear collars so that their eye color could be identified from a distance.
At recess, two of her students got in a fight. A brown-eyed student hit a blue-eyed student in the gut for calling him brown eyes. When asked what's wrong with being called brown eyes, the response was because it means that (brown-eyed) people are stupider. One student said it was the equivalent of black people being called derogatory names. Jane asked the blue-eyed student why he called the other student brown eyes and when the student replied it was only because he had brown eyes, she pointed out that he had brown eyes yesterday too and he hadn't felt the need to call him brown eyes then. In the end, of course, it was admitted that it was just a way to be mean. Elliot then stated, "I watched what had been marvelous, cooperative, wonderful, thoughtful children turn into nasty, vicious, discriminating, little third-graders in a space of fifteen minutes."
The next day, she turned the tables and the brown-eyed children were as the blue-eyed children were yesterday. She said she had lied yesterday by saying that brown-eyed people weren't as good or as smart as blue-eyed people. Now the blue-eyed children were not allowed to play with the brown-eyed children because they were not as good as them. They would have to stay in at recess, use paper cups and wear collars. They were about to get a taste of their own medicine.
To demonstrate to the children how societal attitudes and mistreatments can affect one's performance, she tested her third graders' performances using a phonics card pack. The first day, when the brown-eyed students were told they were not as good as the blue-eyed students it took them five and a half minutes to get through the card pack. The next day, it only took them two and a half minutes.  Before you go thinking this was just because they had been tested on it two days in a row, it should be noted that the same thing happened to the blue-eyed students. When they were the superior people, it only took them three minutes, the second day it took them four minutes and 18 seconds.
You might think this would only work on children, but in fact, Elliot, and others, have run similar experiments on adults, with very similar results, though noting that adults tend to, surprisingly, be much more violent about such racism than children.
While today such an experiment on children in the public school system would likely see the teacher promptly fired and lawsuits against the district pop up, it should be noted that later tests done on the children Elliot ran this experiment on over the years (approximately 450 kids), performed by the University of Northern Iowa, showed that they were significantly less racist than other students their age, both compared to other students in the school itself, and the local community.  Not only this, but they also seemed to have helped make their fellow students who didn't have the experiment run on them less racist, as the school as a whole scored better than similar schools in this way, with, of course, Elliot's former students scoring the best of all.  Further, this effect was lasting as the children grew to adulthood.  So while it is a harsh method of teaching, the lesson seems to have been learned well- racism, particularly when based on arbitrary things like the color of something, is silly.
If you liked this article, you might also enjoy our new popular podcast, The BrainFood Show (iTunes, Spotify, Google Play Music, Feed), as well as:
Expand for References