Weekly Wrap Volume 135
The Curious Case of the Pillownauts
Today we take it for granted that astronauts can function in the weightlessness of spaceflight, but at the dawn of the space age in the early 1960s, scientists weren't sure that was possible. Some experts feared that the shape of the human eye would become distorted in zero gravity, making it difficult for astronauts to see the gauges and controls they needed to operate their spacecraft. What about eating—would astronauts be able swallow their food without the assistance of gravity? And even if they could, would their bodies be able to digest it? If not, the length of a spaceflight…(more)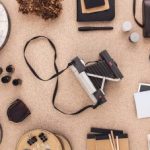 Shaking Polaroids
For anyone unfamiliar with the 2003 hip-hop hit, Hey Ya! by OutKast, the line "shake it like a Polaroid picture" is repeated over a dozen times. The accompanying music video released alongside the single saw the line punctuated by a bunch of attractive women shaking recently taken Polaroid photos, along with their various wobbly bits, with dangerous levels of enthusiasm. Ultimately the song went on to become one of the most critically acclaimed and commercially successful of the entire year, including becoming the first song ever to pass one million paid downloads, all making OutKast a household name and…(more)
This Week's YouTube Videos (Click to Subscribe)
Bonus Quick Facts
In the early days, Super Bowls generally featured college and high school marching bands for the halftime show. This gradually changed to featuring various singers and other such performers. The first halftime show to feature only one performer was during Super Bowl XXVII when Michael Jackson was hired by the NFL to perform in order to boost ratings.
Fans originally chose the Patriots' team name in honor of the American Revolution, although its original designation was the "Boston Patriots." This was changed in 1971 to New England to reflect and encourage a more regional fan base. As for the Seattle Seahawks, the franchise name was chosen as a result of a fan contest when it joined the league in 1976. Other popular submissions included Skippers, Seagulls and Lumberjacks. The aggressive hawk of the region, the osprey, adorns the team's helmets.
Championship Football games are called "bowls" thanks to a stadium designed by Myron Hunt, Rose Bowl. Rose Bowl was modeled after the design of Yale's stadium, Yale Bowl, which got its name from the fact that it resembled a bowl. Gradually other cities and universities with Football teams saw the money making opportunities and promotional value of these tournament games, like the Rose Bowl, and began creating their own "bowl" games, even though many of these games were not played in bowl shaped stadiums. The NFL eventually borrowed this terminology when they created the Pro Bowl in 1951, and later, of course, the Super Bowl.
According to the USDA, Super Bowl Sunday is the "second highest day of food consumption in the United States, after Thanksgiving."
Buffalo wings were invented sometime around the 1960s by either John Young or Frank and Teressa Bellissimo in Buffalo, New York. The spreading of this tasty appetizer was relatively slow until Football stepped in. What happened? From 1990-1993, the Buffalo Bills made it to the Super Bowl four consecutive seasons. During this time, the media covering the team also did features on the region itself, including talking quite a bit about local food and particularly highlighting these spicy, fried chicken wings. Thanks to this coverage, Buffalo wings saw a huge surge in popularity, including becoming a "traditional" snack to eat while watching Football as it still is to this day.
Organized cheerleading, which started out as an all-male activity, is traditionally credited as having started on the 2nd of November 1898. On this day, student Johnny Campbell of the University of Minnesota reportedly directed a crowd at a football game into cheering "Rah, Rah, Rah! Ski-u-mah, Hoo-Rah! Hoo-Rah! Varsity! Varsity! Varsity, Minn-e-So-Tah!", making Campbell the very first known documented cheerleader. From then, the University of Minnesota organized a "yell leader" squad of six male students to lead the crowd at football and basketball games, which in turn led to an all male cheer fraternity called Gamma Sigma. It wasn't until almost 25 years later, in 1923, that women cheerleaders joined in the activity.
Other Interesting Stuff
The Bizarre First Superbowl Half-time Show
These days, Super Bowl halftime shows are star-studded affairs that can eclipse the game itself. More people watched Madonna's 2012 halftime performance than the Patriots and Giants matchup (despite it being thrilling). In 2007, everyone remembers Prince crooning "Purple Rain" during an actual torrential rainstorm. Also, the Indianapolis Colts beat the Chicago Bears in a rather uneventful game. In 1993, the King of Pop Michael Jackson staged a legendary halftime performance that cemented his and football's status as American cultural icons. Few recall that the Dallas Cowboys destroyed the Buffalo Bills that year by a score of 53 to 17…(more)
A Shrimp is One of the Loudest Animals on the Planet
This tiny shrimp species (Alpheus heterochaelis) belonging to the Alpheidae family grows to only 1-2 inches (3-5 cms) long, but don't let its size fool you. The tiny finger sized critter is capable of producing a sound louder than a jet engine! These crustaceans are often a dirty-green color. They prowl the shallow waters of tropical seas like the Mediterranean. They can be easily identified as it sports one normal claw and one noticeably larger snapper claw. Its disproportionately large claw can be up to half its body size which makes it look like it's wearing an overgrown…(more)
Why We Throw Coins Into Fountains
People have been throwing coins into fountains seemingly as long as there have been coins and fountains. The tradition all started with water. Water, of course, is vital to sustain human life. While many people in the developed world today have clean, drinkable water readily available from their kitchen taps, this was not always the case. Potable drinking holes in many regions weren't the easiest things to find. Thus, where clean water was available, many early European tribes believed that such areas were a gift from the gods. The idea that drinkable water was sent from the heavens remained…(more)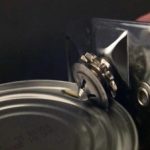 The Can Opener Wasn't Invented Until 48 Years After the Invention of the Can
In 1795, Napoleon Bonaparte was having problems with his supply lines. Specifically, they were too long for the food preservation methods at the time, making it difficult to adequately supply his troops with needed food. Thus, he offered a 12,000 franc prize for anyone who invented a preservation method that would allow his army's food to remain unspoiled during its long journey to the troops' stomachs. In 1810, Nicholas Appert won the prize for his method of keeping food fresh by sterilization. Although he didn't understand exactly why it worked, Appert found that food stayed fresh…(more)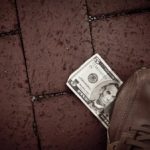 Why Do We Say Coasts Can be "Footed" by Someone?
Turning a noun into a verb and then employing it in a way that seems completely out of context, the phrase "foot the bill" has long been used to mean paying the cost of something (that usually benefits more than one person). The first written record of the phrase appears in 1819 in Estwick Evans Pedestrious Tour of Four Thousand Miles where the intrepid Evans (he took off on a walking tour of the Michigan Territory in the middle of winter) noted, "My dogs . . . helped themselves to the first repast presented, leaving their master to foot the bills." However, this relationship between your lowermost extremity and the cost or value of something goes back centuries, and even the oldest records…(more)