The Teen Who Funded His College Education By Asking People For Pennies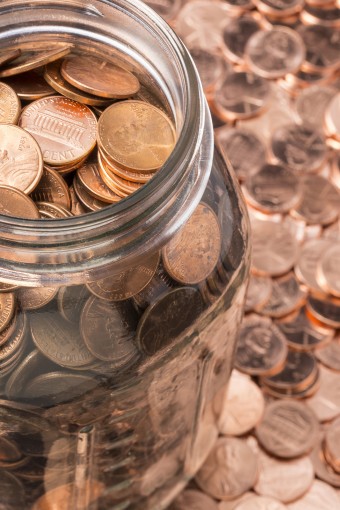 The term crowdfunding, a process by which a person raises money by asking others for small donations, has become popular online during the past few years. Websites like Kickstarter and Indiegogo offer individuals a platform from which to make their cases to an international community. Mike Hayes of Illinois used crowdfunding to pay for all four years of his college education at the University of Illinois. He asked strangers to send him a penny and received donations from all fifty states in the United States and across the world. But he did it long before the World Wide Web (See: Who Invented the Web) or crowdfunding websites; he did it in 1987.
Eighteen year old Mike Hayes graduated from high school in 1987 and enrolled in a science program at the University of Illinois. He had earned $2,500 from a job working at a drugstore, but that money would not go far to pay the four years of tuition and fees that added up to around $28,000 (about $57,000 today). His middle class family already put his four older siblings through college. While Hayes's parents, his father a pharmacist and his mother a school teacher, would have helped him to pay, Hayes decided he did not want his parents going into debt for him.
Thus, he came up with the idea to convince 2.8 million people to each donate a penny to him. Towards this end, he approached famed Chicago Tribune columnist Bob Greene for help. Greene began his career as a journalist before becoming a nationally syndicated columnist with his column appearing in over 200 newspapers across the nation. He had worked for the Tribune for almost ten years when he received Hayes's request.
Greene liked the idea and shared Hayes's request with his readers on September 6, 1987. He told them who Mike was and why he wanted Greene's readers to send him pennies.
"'Just one penny,' Hayes said. 'A penny doesn't mean anything to anyone. If everyone who is reading your column looks around the room right now, there will be a penny under the couch cushion, or on the corner of the desk, or on the floor. That's all I'm asking. A penny from each of your readers.'"
Greene admitted that he and Hayes knew the biggest obstacle they faced was getting people to actually send in the pennies. So he encouraged his readers to put down the column they were reading and send a penny to Mike right then and there. He drove the point home by making sure to include Mike's PO Box address, twice.
Hayes' plan worked. Less than a month after Greene's column was published, he had already received approximately $23,000. All of that money came in more than 70,000 pieces of mail and in the form of pennies, nickels, dimes, and quarters (many of which had to be hand washed to get the glue or other sticky residue used to attach them to the envelope off before they could be put in the bank's automatic coin counter, which actually broke three times processing all the coins he was receiving).
Mike also received much easier to process checks and paper bills. Three people mailed checks for $100. The post office received so much mail one day that rather than count it, they simply quantified it in feet, and the postmaster reported to Bob Greene that at its peak there was 26 feet of mail in one day.
The money kept pouring into the PO Box, and Hayes ended up with more than the equivalent of 2.8 million pennies he needed to pay for college. He graduated in 1991 with a degree in food science and student loan free.
When he spoke to Bob Greene for a follow up on their original column, he said there was a thousand dollars left over after all his college expenses were paid. Hayes decided to give the remaining money to a college student from one of the families that sent him money. He and his family had kept a large portion of the letters, totaling about 90,000 in the end, and he decided he'd award the money via randomly selecting one letter from the pile and then contacting the person to see if they or their children had need of $1,000 for college. If they did not, he would draw another letter until he found a family that he could help.
In the end, Mike had this to say about the whole thing, "I just want to express my thanks to everyone… right now I'm feeling that the world is a pretty great place."
If you liked this article, you might also enjoy our new popular podcast, The BrainFood Show (iTunes, Spotify, Google Play Music, Feed), as well as:
Bonus Fact:
Besides money, Mike also got quite a few college girls sending him letters with pictures and their phone numbers, including some from the University he was attending.  He even got a letter from Miss America 1983, Debra Maffett, saying how much she admired him. In the end, he claimed he rebuffed all advances as he already had a girlfriend back home who was a junior in high school at the time.
Expand for References