I Before E, Except After C
Jeremy R. asks: Is it true that more words break the I before E rule than follow it? If so, how come this is taught at all?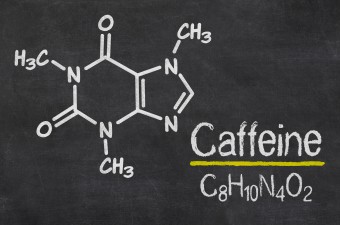 If you ever want to start a fight among a group of linguists and orthographers, bring up the grammar school rule: "I before E, except after C," which has been around since at least the mid-19th century. You will likely begin the most sedate and erudite brawl you could ever hope to witness.
First, there are arguments over what exactly the rule should be. Some (like me) were taught what I'm calling the "neighbor [ei] rule": "I before E, except after in C or words that say "ā" [ei], as in neighbor and weigh."[1]
Others were given a variation, hereinafter called the "receive [i] rule": "I before E except after C when the sound is "ee"" [i].
Although not perfect, it appears the latter version makes a better rule (if you're going to have one), since it has fewer exceptions given that a smaller number of words are brought within its orbit in the first place.
Note that some words fit the first part of both rules:
ie: believe, collie, die and friend

cei: ceiling, deceive and receipt
After that, the list of compliant words (and exceptions) begins to deviate. Consider this list of words that do not violate the receive [i] rule, but do violate the neighbor [ei] rule:
ei: counterfeit, feisty, foreign, kaleidoscope, poltergeist, seismograph, surfeit and their

cie: ancient, deficient, glacier, proficient, society, science and sufficient

ie [ei]: gaiety
Of course, there are some exceptions that violate both rules as well, and these include:
ei: caffeine, leisure, protein, seize and weird[2]

cie: deficiencies and species
All of this leads to another argument: whether or not to have a rule at all.
Some, like Geoffrey K. Pullum (who ascribes to the receive [i] rule, although for him the phoneme is written [i:]), have characterized it as "a very helpful guide to one small point in the hideous mess that is English orthography."
And others, like Mark Wainwright, have noted that because the "except after C" portion "covers the many derivatives of Latin capio [= "take"] . . . receive, deceit, inconceivable . . . [the] simple rule of thumb is necessary" and efficacious.
Of course, there are those who find the exceptions have swallowed the rule, rendering it useless, and these include the UK's education department which, in 2009, advised teachers through a document titled, Support for Spelling that: "The I before e except after c rule is not worth teaching [since] it applies only to words . . . which . . . stand for a clear /ee/ sound and unless this is known, [many] words . . . look like exceptions. There are so few words where the ei spelling for the /ee/ sound follows the letter c that it is easier to learn the specific words."
This point of view finds support in the claim, made on the BBC show QI, that there are 923 words that are spelled cie, and only about 40 or so that are spelled cei, and for those who follow the neighbor [ei] rule, the extreme number of exceptions has rendered the rule "dumb and useless."
If you liked this article, you might also enjoy our new popular podcast, The BrainFood Show (iTunes, Spotify, Google Play Music, Feed), as well as:
Expand for References
Endnotes
[1] For reference: a chart of IPA pronunciation symbols for both American and British English.
[2] In American pronunciation, the vowel sounds in leisure and weird are pronounced [i], although in British English they do not make the /ee/ (as in receive) sound, and so would not be exceptions to the rule.