This Day in History: May 8th
Today in History: May 8, 1984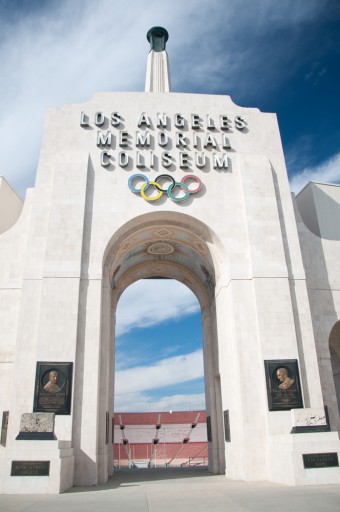 On May 8, 1984 the cross-country Olympic torch relay commenced in New York City, heralding the lead-up to the opening ceremonies in Los Angeles, California. It was also the day the Soviet Union announced their decision to boycott the Olympics out of fear for their athletes' safety while in the U.S. Within days, 13 other Communist countries had also pulled out of the Games.
The statement the Soviet government released explaining their position read in part:
It is known from the very first days of preparations for the present Olympics the American administration has sought to set course at using the Games for its political aims. Chauvinistic sentiments and anti-Soviet hysteria are being whipped up in this country.
In addition, Russian officials insisted that violent protests were likely to be centered on the Soviet athletes, and they didn't believe the U.S. would be in any big hurry to discourage such actions. The Reagan administration's response to the Soviet's boycott was:
"… A blatant political decision for which there was no real justification."
Of course, the justification in the eyes of the Soviet Union may have been the boycott by the United States of the 1980 Summer Olympics in Moscow. The Americans cited the Soviet war in Afghanistan as their reason for opting out four years earlier. It's very possible the Soviets were simply exacting revenge on a global scale.
The Soviets didn't want to come to the party, but that didn't mean they didn't mind hiding in the bushes and lurking. The Russian news agency Tass described the Olympic Games opening ceremonies in Los Angeles as:
This show, in the worst traditions of Hollywood, had it all: cowboys, wagons, and bare-legged girls with many American flags but no place for the Olympic ideals of sport and international friendship.
Whatever the reason, the absence of the Soviets and the other Communist countries was a terrible blow to the Games. For the U. S., many of the events were like shooting fish in a barrel without their arch nemesis the U.S.S.R. The United States won 83 gold medals in 1984, setting a new Olympic record, but what fun is it if you haven't taken it from under the noses of your archnemesis? 😉
If you liked this article, you might also enjoy our new popular podcast, The BrainFood Show (iTunes, Spotify, Google Play Music, Feed), as well as:
Expand for References