The Word 'Man' was Originally Gender Neutral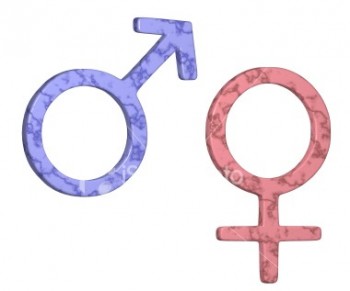 Today I found out that the word 'man' was originally gender neutral, meaning more or less the same as the modern day word "person".  It wasn't until about a thousand years ago that the word "man" started to refer to a male and it wasn't until the late 20th century that it was almost exclusively used to refer to males.
Before "man" meant a male, the word "wer" or "wǣpmann" was commonly used to refer to "male human".  This word almost completely died out around the 1300s, but survives somewhat in words like "werewolf", which literally means "man wolf".
Women at the time were referred to as "wif" or "wīfmann", meaning "female human".  The latter "wifmann", eventually evolved into the word "woman", but retained its original meaning.  The word "wif" itself eventually evolved into "wife", with its meaning obviously being changed slightly.
Interestingly, the word 'men', meaning "to think" or "to have a cognitive mind", was also gender neutral and connected to "man", which meant "the thinker".  So we can see from that how "man" originally referred to all humans.
Largely due to the stigma that using the word "man" meaning "humans" is supposedly sexist, despite its original meaning, the use of the word "man" in that fashion has all but disappeared in the last 50-100 years, with it now only showing up in words like "human" and "mankind" as referring to both male and female.  Even those instances still garners quite a bit of controversy in terms of being thought of as sexist, despite these words predating the point when "man" meant "male" only.
One interesting convention that was thought up in the early 1900s to deal with this issue of "man" coming to mean both male and female and also sometimes meaning males exclusively is, in literature, to do the following: when referring to humans, "man" should be capitalized as in "Man"; when referring to "man" as in "male", it is to be left lower case.  This convention was used in such literary works as "The Lord of the Rings" and was a key point in the prophecy concerning the Witch-king of Angmar: "no man can kill me", meaning that according to the prophecy a woman, Eowyn, could because "man" in the prophecy was not capitalized.
Expand for References: