Today I Found Out's Email Subscription Contest ($250 First Prize and Two $50 Runner Up Prizes)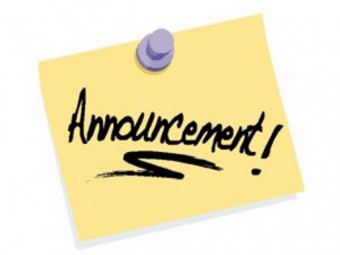 I'm going to be running a contest starting right now, which will go to the end of September.  I've been working on re-vamping my "Daily Knowledge" Today I Found Out email subscription as, frankly, the old subscription system is pretty awful, both from the administrative side and what you guys see when you get the articles in your Inbox.  I'm nearly done setting things up with the new system and so figured I might as well kick off the contest now, as the new system will be going live next week sometime. (Please ignore the fact that it looks awful in the brief interim.) 😉
How to Enter
To enter the contest, you simply have to already be subscribed to Today I Found Out's "Daily Knowledge" email subscription, or sign up sometime between now and October 1st. (See the top of the right sidebar for where to subscribe: "Daily Knowledge in Your Inbox").
The email subscription is completely free and besides being entered in the contest, you'll get daily interesting knowledge to feed your brain with and never again be want of something interesting to say at office water coolers and cocktail parties. 😉
I'll likely be running future contests for this, but as this is the first go, I'm making the prizes bigger and if you sign up now, you'll receive 5 entries, rather than 1, in all future such monthly contests if you remain subscribed when those contests run.
Further, any current email subscribers and new email subscribers this month will receive 5 entries for the current contest.
Why does this matter?  Because another way to enter the contest this time around, for those who don't want to sign up for the free "Daily Knowledge" subscription, is to leave a comment below, preferably giving any sort of feedback about Today I Found Out or the new version of the "Daily Knowledge" newsletter, but even just "hey" works too.  Only one comment per person will count, and will count as just 1 entry.
(And yes, you can both subscribe and leave a comment below to get 6 total entries for this contest.)
How Your Prize Will be Sent and Winners Selected
On October 1st, all entries will be placed in a spreadsheet, with a number next to each.  I'll then use a random number generator to select the prize winners and contact them on that day, as well as announce the winners on Today I Found Out once I've heard back and sent out the prizes.
Winners from the United States will receive the prize in the form of a Visa gift card or I can just send it to you directly via PayPal if you prefer.
For those of you not in the United States, you'll need a PayPal account so I can send you your prize.
Privacy Policy
In all cases, you need to enter a valid email address, or I won't be able to get a hold of you.  I will not spam you or share your email address with anyone, except if forced by law.
In the case of signing up for the "Daily Knowledge" email subscription, your email address will only be used for that subscription, or when you win a prize I'll use it to contact you for that.
In the case of leaving your email address in the comment form "Email Address" box below, it will only be visible to me and will not be used for anything other than to inform you if you won.
If you have any other questions about the contest, please leave them in the comments below. (It will count as a an entry!)