The Ewoks were Named after the Native American Tribe Miwok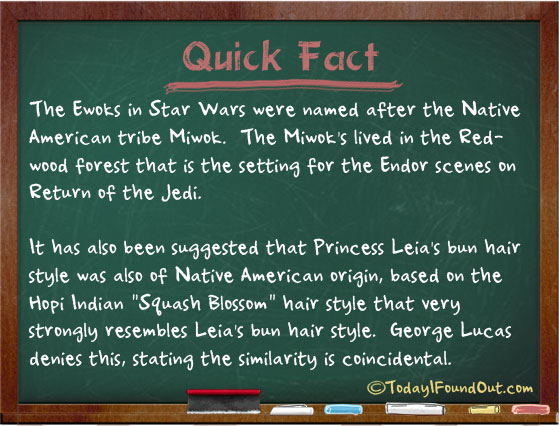 The Ewoks in Star Wars were named after the Native American tribe Miwok.  The Miwok's lived in the Redwood forest that is the setting for the Endor scenes on Return of the Jedi.
It has also been suggested that Princess Leia's bun hair style was also of Native American origin, based on the Hopi Indian "Squash Blossom" hair style that very strongly resembles Leia's bun hair style.  George Lucas denies this, stating the similarity is coincidental.