Why Michael Jackson's Skin Turned White as He Got Older
Scott L. asks: Is it true that Michael Jackson bleached his skin to turn himself white?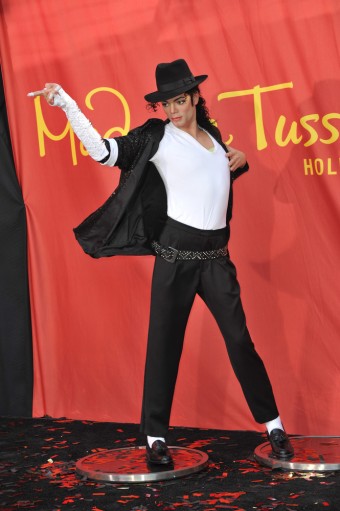 Many scandals marred Michael Jackson's personal life, overshadowing his otherwise remarkable musical career. One such scandal was the obvious change in his appearance, especially his skin color, which started from the mid-eighties to slowly but surely turn from dark to white.
By the mid-nineties when Jackson released his album History (1995), it was more than obvious even to his most dedicated fans that the man of Thriller (1982) looked nothing like the man who had recently married Elvis Presley's daughter, Lisa Marie. By this time, Michael Jackson was milky white; a skin-color transition that started almost a decade earlier was more or less complete. So what happened?
According to his family and Jackson himself, the "King of Pop" had vitiligo, a condition that causes depigmentation of parts of the skin, which usually results in white spots on the patient's body; these are even more noticeable if the person has a dark complexion as in Jackson's case. The 1 in 250 or so people who have this condition typically first start seeing signs of it beginning between 10 and 30 years old.  Approximately 30% of the people who have it also have it run in their family, which is true of Jackson.
In addition to this skin disorder, Jackson also reportedly suffered from systemic lupus erythematosus, which besides potentially being a very serious condition can also cause loss of skin pigmentation.
When the controversy about his changing skin color hit its zenith, Jackson spoke openly about his vitiligo for the first time in an interview he gave to Oprah in 1993. He said among other things,
It is something I cannot help. When people make up stories that I don't want to be who I am, it hurts me. It's a problem for me. I can't control it. But what about all the millions of people who sit in the sun to become darker, to become other than what they are. Nobody says nothing about that.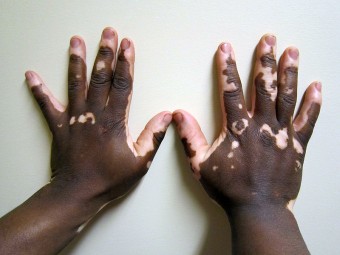 In the days after, at Jackson's request his condition was publicly confirmed by his dermatologist, Dr. Arnold Klein, who also stated Jackson was first diagnosed with the condition in 1984. It was also confirmed that he had lupus erythematosus, but that it was in remission.
Conspiracy theorists propose that there was much more to it than this.  That in fact Jackson had no such disease and that he, instead, systematically bleached his skin using Benoquin cream and other medical cocktails in his quest to look like a white person.
The obvious and extensive cosmetic surgeries he had on his eyebrows, eyelashes, lips, and nose only served to enforce the theory that he was simply purposefully tweaking his appearance even more by bleaching his skin.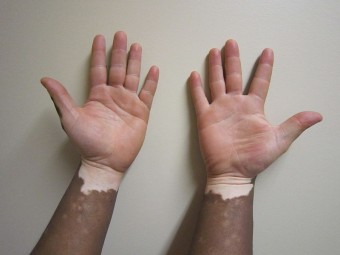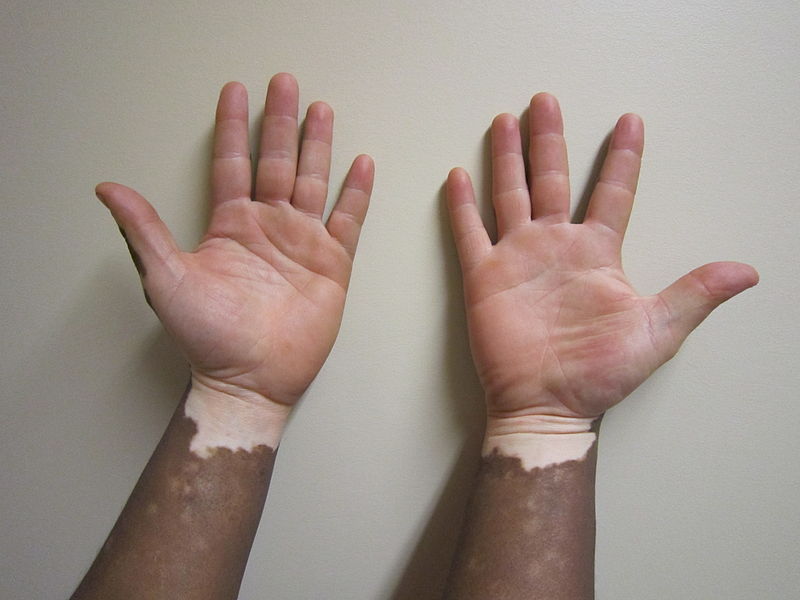 So is there any truth to this? Dr. Christopher Rogers, deputy medical examiner at the Los Angeles Coroner's Office and the man who conducted Michael Jackson's autopsy, chimed in on this after performing the autopsy on Jackson. Dr. Rogers confirmed that Jackson indeed suffered from vitiligo, most noticeably with patches around his face, chest, abdomen, and arms.
So did he also bleach his skin?  According to dermatologist Dr. Hanish Babu, Jackson did; this is sometimes a treatment used for those with vitiligo.
When these white patches first started appearing, you can see from certain of Jackson's concert footage that he was trying to mask them with makeup matching his original skin color.  Once the patches became too numerous to easily hide with makeup (and he supposedly became tired of the extensive time needed to apply the makeup every day), he switched strategies and began the process of bleaching his skin, supposedly under the care of his dermatologist and using 20% monobenzyl ether of hydroquinone (Benoquin Cream).   Much later, in June of 2009 after his death, tubes of Benoquin and hydroquinone were found in Jackson's home.  As Dr. David Sawcer said, "some patients with vitiligo get to the point where it makes more sense to remove the brown bits because so much of the skin is pale."
Besides giving him a white complexion, this also results in being prone to sun burns, which is why in later years he often kept himself nearly completely covered when outside in the sun. (See What Causes Sunburns and How Sunscreen Prevents It)
In the end, only Jackson knew his true motivation for ultimately choosing to bleach his skin, whether as a treatment for his vitiligo to even out his skin color as reported, or as the conspiracy theorists claim, to further change his appearance to more of a Caucasian look, though one would think the latter would be an odd move for the co-author of the line (with Bill Bottrell), "It don't matter if you're black or white."
If you liked this article, you might also enjoy our new popular podcast, The BrainFood Show (iTunes, Spotify, Google Play Music, Feed), as well as:
Bonus Facts:
Thanks to his vitiligo and needing frequent care from a dermatologist, Jackson met Debbie Rowe, a nurse of his dermatologist.  The two became fast friends and over a decade after they first met, they married in 1996.  They divorced three years later, but reportedly remained friends for the rest of his life.
The autopsy also found that Jackson's lips were tattooed pink, while his eyebrows were tattooed a dark hue. The front of his scalp was also tattooed black, apparently to blend his hairline in with the wigs he wore (he was balding). Also according to the autopsy, Michael Jackson was 5´9˝ and 136 lbs at the time of his death.
Expand for References