Olivia Wilde's Real Name is Olivia Cockburn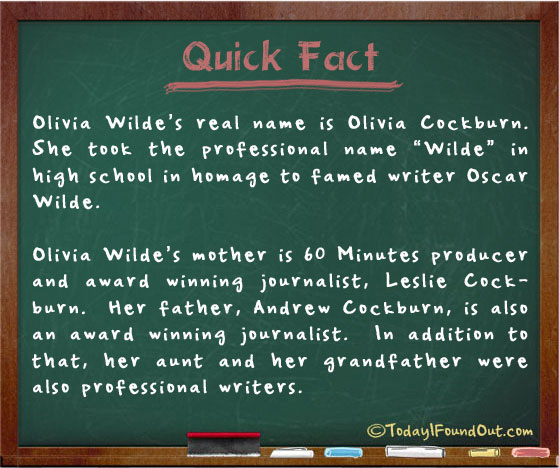 Olivia Wilde's real name is Olivia Cockburn.  She took the professional name "Wilde" in high school in homage to famed writer Oscar Wilde.
Olivia Wilde's mother is 60 Minutes producer and award winning journalist, Leslie Cockburn.  Her father, Andrew Cockburn, is also an award winning journalist.  In addition to that, her aunt and her grandfather were also professional writers.