As a Teen, The Change-Up Actor Jason Bateman Appeared in Little House on the Prairie, Knight Rider, Silver Spoons, and Mr. Belvedere
This is a Sponsored post written by me on behalf of The Change-Up for SocialSpark. All opinions are 100% mine.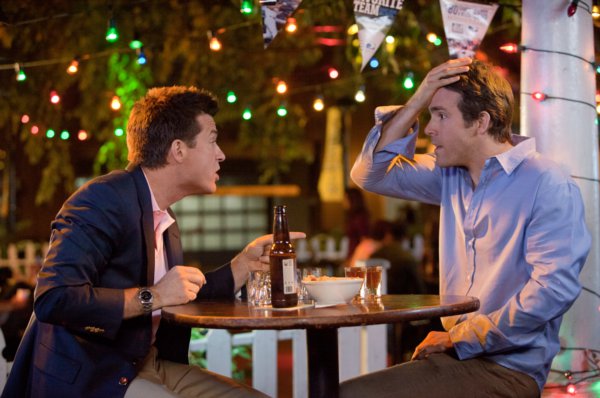 Today I found out, as a teen, The Change-Up Actor Jason Bateman appeared in Little House on the Prairie, Knight Rider, Silver Spoons, and Mr. Belvedere.  He also appeared in the TV show Valerie, which was later renamed The Hogan Family.  While on that show, he also became the youngest director in the Director Guild of America's history, directing three episodes at the age of 18.
Bateman's big break as an adult actor came when he was cast in the staring role of Michael Bluth, in the critical acclaimed show Arrested Development in 2002, in which Bateman won several awards including a Golden Globe award, among others.
Bateman is currently staring in The Change-Up, which comes out August 5th, where he and Ryan Reynolds play two former best friends who get together to catch up on each other's lives only to switch places after peeing in a fountain of the Greek goddess of wisdom, Metis, and stating they wished they had the other person's life: Bateman's character being a lawyer who's married with three kids and Reynold's character being a barely employed guy whose principle hobby is chasing women.
The Change-Up also stars Olivia Wilde and Leslie Mann and is directed by David Dobkin, who, among other things, directed Wedding Crashers and Shanghai Knights. It is written by Jon Lucas and Scott Moore, who also wrote The Hangover, among other things.
Bonus Factoids:
The Greek word mètis wasn't just the name of the goddess of wisdom, but also meant something to the effect of combining "wisdom and cunning".   Mètis was the first wife of Zeus, mother of Athena, and was from the Titan generation.  She was not only the goddess of wisdom, but also of deep thought.  She was also considered a trickster and liked to play pranks on people, which is possibly why a fountain with a statue of her on it may have been picked for the movie.
On the first night after arriving in Los Angeles to pursue acting, Ryan Reynolds' Jeep was stripped down, including the thieves taking the doors, and eventually rolling it down a hill after Reynolds parked it outside of a cheap hotel he and his friend Chris William Martin were staying at.
Reynolds was engaged to Alanis Morissette from 2004-2006 at which point the couple broke it off.  Morissette's Flavors of Entanglement album was based partially on the breakup with Reynolds.  The album went on to sell over 2 million copies worldwide.
After breaking up with Morissette, Reynolds soon became engaged and subsequently married Scarlett Johansson.  The two were married for two years before separating in 2010.  While married to Johansson, Reynolds was named the 2010 People Magazine's Sexiest Man Alive.  The same year, Johansson was named the Babe of the Year by GQ.
Olivia Wilde's real name is Olivia Cockburn.  She took the name professional name "Wilde" in high school in homage to famed writer Oscar Wilde.  Olivia Wilde's mother is 60 Minutes producer and award winning journalist, Leslie Cockburn.  Her father, Andrew Cockburn, is also an award winning journalist.  In addition to that, her aunt and her grandfather were also writers.
While in Australia, Olivia Wilde once won a pancake eating contest.
Along with directing and producing, David Dobkin also is famous in the industry for his commercials and music videos.  He's done commercials for such companies as: ESPN; Heineken; Coke; Honda; Coors Light; Sony; and Carl's Jr., among others.  He also has done music videos for such musicians as: Sonic Youth; Blues Traveler; Elton John; and George Thorogood, among others.
Jason Bateman's first major movie role was in Teen Wolf Too.
Bateman's older sister, Justine Bateman starred in Family Ties.
John Smoltz also appears in The Change-Up during scenes at Turner Field.  The filming of those scenes mark the first time Smoltz has been in uniform since his retirement in 2008.
References: