What Happens if a Cat's Whiskers Are Damaged or Clipped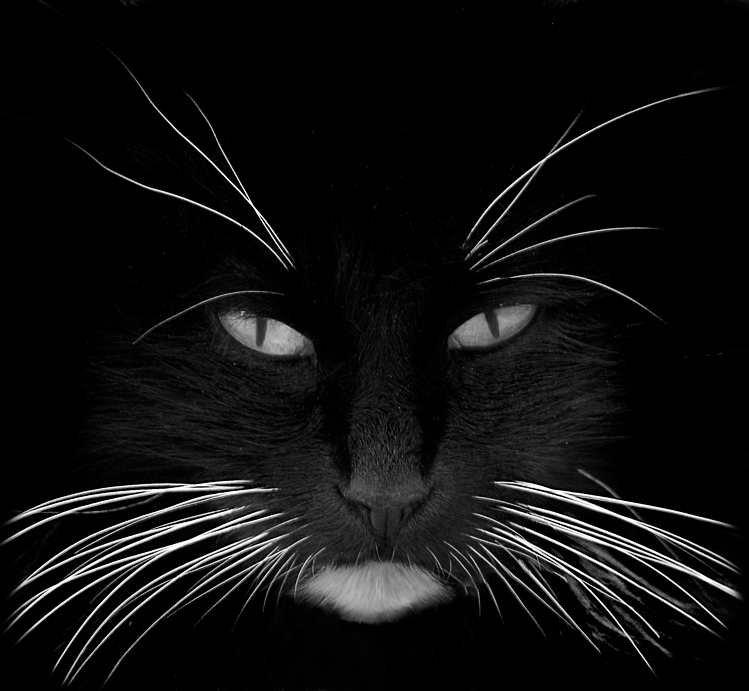 Today I found out what happens if a cat's whiskers are damaged or clipped.
It turns out, cat's whiskers are an essential sensory mechanism. Damage a cat's whiskers and it will cause them not only discomfort, but also to become confused and disorientated, among other negative side effects.
Whiskers themselves are nothing more than a type of thick/long hair.  The importance of whiskers lies in the fact that they are deeply rooted in follicles which are surrounded by a muscle tissue that is very rich in nerves and sensory cells. These nerve cells in the roots are then connected to a special area of the cat's brain.
While whiskers serve many functions, the main function of whiskers is to work as a type of environmental scanning system. Interestingly enough, cats don't actually need to touch the objects with their whiskers to detect the object.  The nerves at the base of the whiskers are actually sensitive enough to be able to pick up even small air movements which vibrate the whiskers.  They are so sensitive, in fact, that cats can even pick up air movements indoors, such as air flowing around furniture, which lets the cat know there is an object there, even when it is pitch dark.  This is essential for cats because they are far sighted and have trouble seeing things clearly close up.  Being nocturnal in nature, this also helps them "see" more clearly at night while they hunt.
Understanding the basic function of cat's whiskers, it's not surprising how distressing it would be for a cat to lose their whiskers or have them damaged. Research has shown that cats without whiskers have trouble estimate the size of openings and can easily get stuck. Also, due to the fact that whiskers are important to a cat's equilibrium, without them, they have trouble walking straight and have difficulty running.  They also tend to get disoriented and fall. Interestingly, experiments done with cats with whiskers cut short also show that they struggle to judge distances accurately and so will often misjudge jumping distances as well as occasionally run into things.
Luckily for cats, even should someone be so cruel as to clip their whiskers or if their whiskers are otherwise damaged in a fight or the like, as with other types of hair, whiskers will ultimately re-grow as long as the follicle itself isn't damaged beyond the body's ability to repair.
Bonus Facts:
Interestingly, there is also some evidence to suggest that whiskers aid somehow in helping cats detecting odors.
Like human finger prints, every cat's whisker pattern is unique.
In addition to the obvious whiskers in horizontal rows on the 'whisker pad' of their cheeks, there are also whiskers between the corner of a cat's mouth and the outer corner of the nose, on the chin, and the eyebrows, and on the back of the front legs.
The scientific name for a cat's whiskers is 'vibrissae' which hints at their sensitivity to vibrations in air currents.
The breed of cat called the 'Sphinx' often has little to no whiskers.
As you might have guessed, blind cats rely almost solely on their whiskers to navigate.
When a cat is angry or defensive, the whiskers will be pulled back. When the cat is happy, curious or content, the whiskers will be more relaxed and pushed forward.
Cats don't have a true collar bone, which allows them to twist their way through very narrow openings.
'To be the cat's whiskers' is a British idiom meaning 'to be better than everyone else'.
Expand for References: