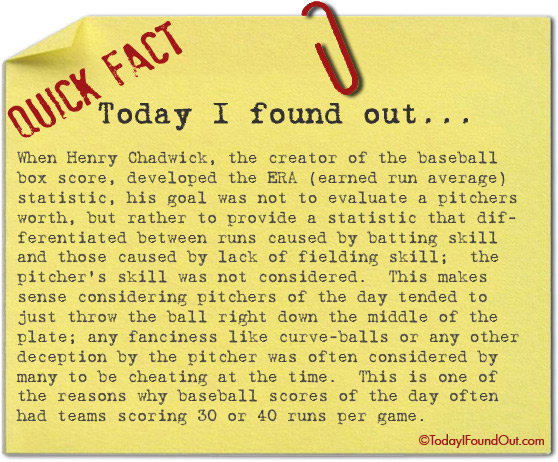 Embed This Quick Fact:

Click Here for Sources and to Learn More Interesting Baseball Facts
When Henry Chadwick, the creator of the baseball box score, developed the ERA (earned run average) statistic, his goal was not to evaluate a pitchers worth, but rather to provide a statistic that differentiated between runs caused by batting skill and those caused by lack of fielding skill;  the pitcher's skill was not considered.  This makes sense considering pitchers of the day tended to just throw the ball right down the middle of the plate; any fanciness like curve-balls or any other deception by the pitcher was often considered by many to be cheating at the time.  This is one of the reasons why baseball scores of the day often had teams scoring 30 or 40 runs per game.