Where the Word "Algebra" Came From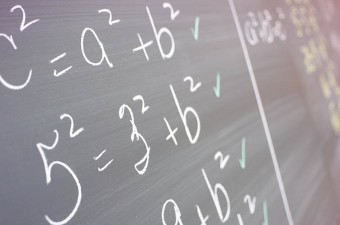 Today I found out the origins of the word "Algebra".
It all started back around 825 AD when a man named Abū ʿAbdallāh Muḥammad ibn Mūsā al-Khwārizmī, the "father" of Algebra, wrote a book called "Kitab al-jabr wa al-muqabalah".  This roughly translates to "Rules of Reintegration and Reduction".  This work was specifically covering the branch of mathematics we now know as Algebra and was the most notable work on the subject during this period, covering such things as polynomial equations up to the second degree; introducing methods for reduction and balancing; and other such staple algebraic methods.
It was so notable that it eventually found its way into Europe, becoming the first text book on the subject of Algebra in Europe.  The Europeans eventually used the name "al-jabr" for the name of this subject (which in the translated Latin text version was "algebrae", hence "algebra").
"Al-jabr" more or less just means "reunion of broken parts"; basically describing the method for solving both sides of an equation.
Bonus Fact:
The word "algorithm" comes from none other than al-Khwarizmi's name.    If you distort the name slightly when you say it, you'll get the connection.
Expand for References