For the Love of the Word Nerds… (And Their Rather Unfortunate Nazi Brethren)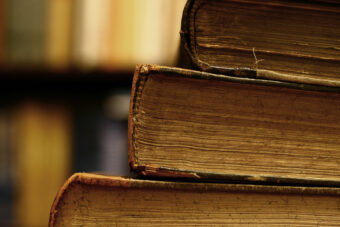 In this episode of The Brain Food Show, we are start out looking at whether there is actually any difference between various men's and women's bathroom products like shaving cream, razors, etc and why women pay more for basically everything.
We also have a brief message from a sponsor, Skillshare. Help support this show and learn a lot of interesting new skills, as well as TWO MONTHS FREE using the following link https://www.skillshare.com/brainfood
Next up, we basically rant for a really long time… Embedded in there is a discussion of a topic that is going to sound really boring, but in fact is actually quite fascinating, looking at such things as what a dictionary actually is, which is very different than what most people think. We also look at what it takes for a word to get put in there, if they ever come out, whether dictionary makers ever make mistakes like spelling errors or the like…. We promise this topic is far more interesting than it sounds. 🙂
On another note, if you could do us a huge favor and rate and review this show in whatever podcasting platform you're using (including hopefully giving us some feedback related to the new format), we would be extremely grateful. Thanks!
Don't miss future episodes of this podcast, subscribe here: iTunes | Spotify | Google Play Music | Stitcher | RSS/XML
You can also find more episodes by going here: The BrainFood Show
Podcast (brainfood): Play in new window | Download (Duration: 1:28:57 — 122.2MB) | Embed
Subscribe: Apple Podcasts | Android | Google Podcasts | Stitcher | RSS