This Day in History: February 16th- Bless You
This Day In History: February 16, 600 C.E.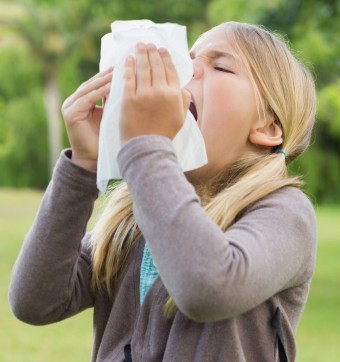 "Bless You!" is the knee-jerk response of most of us in the Western world when someone sneezes. We say it without thought or hesitation, and sometimes dozens of times a day during flu or allergy season. And every time we do, we're obeying the edict a pope made on February 16, 600 C.E.
The pope in Question was Gregory I, who ascended the papal throne in 590 as the bubonic plague was cutting a horrible swathe through Europe (the disease was the reason a new pope was needed in the first place). Pope Gregory called for processions and unceasing prayers to beg for God's protection and intercession.
Since sneezing was thought to be an early sign of the plague, it was taken very seriously. If someone sneezed, blessings were heaped upon them in the hopes that they would avoid the dreaded disease. "God bless you" became a common preventative measure against the plague, and Pope Gregory made it official on February 16, 600 C.E.
Although the advent of the plague formalized the practice of blessing a person after they sneezed, the practice itself originated long before this edict in a variety of cultures. For instance, the Romans said (translated), "May Jupiter preserve you." They would also say "Salve," which means "good health to you." After a sneeze, the ancient Greeks would wish one another "long life."
If you liked this article, you might also enjoy our new popular podcast, The BrainFood Show (iTunes, Spotify, Google Play Music, Feed), as well as:
Expand for References