This Day in History: March 7th
Today in History: March 7, 1981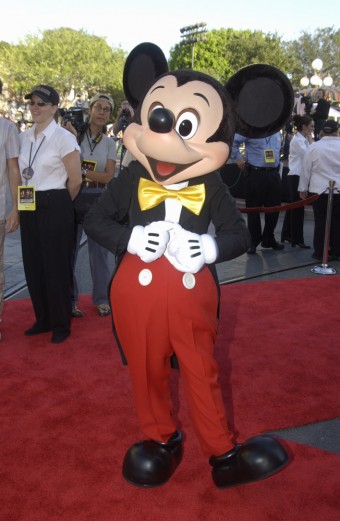 18 year-old Mel Yorba entered Disneyworld with several friends on March 7, 1981. By some accounts, the teenager and his friends were pretty tanked. Drunk or not, Yorba pinched the butt of a passing girl, who immediately alerted her boyfriend, 28 year-old James O'Driscoll. He wasn't having that, and began chasing Yorba through the park.
O'Driscoll caught up with Yorba, who popped him in the jaw. O'Driscoll fell to the ground, pulling Yorba down with him, tussling as they went. At this juncture, O'Driscoll claimed Yorba tried to choke him, and then Yorba managed to fall over on O'Driscoll's 8.5 inch hunting knife… twice. Two times. At this point, Mr. O'Driscoll thought it best to take a powder.
He attempted to flee the park, but Anaheim police were waiting for him at the exits. (Uniformed police were verboten inside Disneyland. Might break the magic spell and whatnot.)
In the meantime, Mel Yorba was sprawled on the ground bleeding to death. A registered nurse visiting the park applied pressure to the wounds in his abdomen and chest, nervously waiting for an ambulance in a critical situation where every second counts.  She waited a long time.
After twenty minutes, a Disney First Aid van (finally) arrived on scene. (It was Disneyland policy that an actual ambulance was not to be called to the park. No real-life intrusions were allowed at The Happiest Place on Earth.)
So, we're talking a plain, everyday van without the needed medical equipment for a case like this and no sirens slowly making its way through Disneyland. This meant another 11 minutes before Yorbo could receive desperately needed medical attention. (The van's driver later testified there was quire a bit of traffic that night.) Is it any surprise that Mel Yorba was pronounced dead on arrival?
A month after his death, which was the first murder at Disneyland, Mel Yorba's family filed a wrongful death suit against Disney. It took five years for their case to come to trial, and then Disney weakly tried to claim it did have procedures in place for paramedics to be called in case of emergencies – they just weren't called in this case because the nurse at the scene was inexperienced. (Is it a coincidence that this was the same nurse who testified it was Disney policy to not call actual EMTs to the park?) The jury said "nice try," and ordered Disney to cough up a $600,000 settlement to the Yorba family.
While this trial was going on, a floor down in the same courthouse, James O'Driscoll faced second-degree murder charges in the death of Mel Yorba. The jury didn't buy his story that Yorba just happened to roll over onto his upright hunting knife, not once, but twice – and found him guilty. He was sentenced to 16 years, which was reduced to eight in light of the fact that he had not technically started the attack. (Yorba threw the first punch, though of course O'Driscoll was chasing him at the time…)
Disneyland's squeaky clean rep took a bit of beating because of this incident. To make matters worse, several incidents of preventable deaths followed, including one woman who died of a seizure, and a man who suffered a fatal heart attack. Both were transported to the hospital in the same ambling van Yorba was.
After meeting with County health professionals (who had been requesting such a meeting for quite some time,) Disneyland broke down and hired a professional ambulance service. Amazing what a bunch of wrongful death lawsuits will do to change a company's outlook.
If you liked this article, you might also enjoy our new popular podcast, The BrainFood Show (iTunes, Spotify, Google Play Music, Feed), as well as:
Expand for References