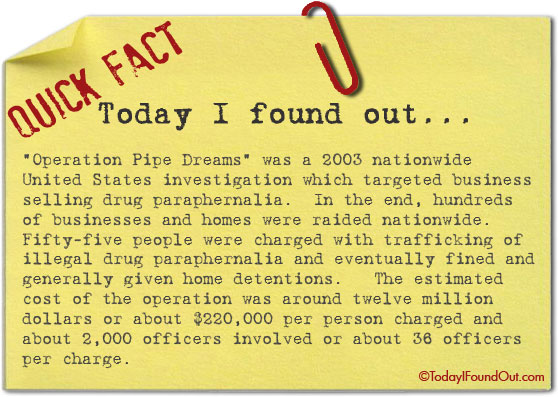 Embed This Quick Fact:

Click Here for Sources and to Learn About Where the Term "Pipe Dream" Comes From
Text Version
"Operation Pipe Dreams" was a 2003 nationwide United States investigation which targeted business selling drug paraphernalia.  In the end, hundreds of businesses and homes were raided nationwide.  Fifty-five people were charged with trafficking of illegal drug paraphernalia and eventually fined and generally given home detentions.   The estimated cost of the operation was around twelve million dollars or about $220,000 per person charged and about 2,000 officers involved or about 36 officers per charge.