Tim Allen Was a Convicted Drug Dealer Before Becoming Famous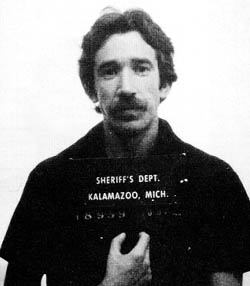 Today I found out Tim Allen was a convicted drug dealer before becoming famous.
On October 2, 1978, shortly after beginning his stand up comedian career while working at an advertising firm, Allen was caught by drug sniffing dogs at Kalamazoo/Battle Creek International Airport transporting about 650 grams (1.4 pounds) of cocaine.  In exchange for not having to go to prison for life, as was the maximum penalty that could have been leveled against him, Allen plead guilty and subsequently ratted out the other drug dealers he knew.  This got his potential sentence reduced from life imprisonment to 3-7 years.   He ended up only serving 28 months in a Federal Correctional Institution, specifically at Sandstone, in Sandstone Minnesota.
When he was released, he was 29 years old and, being an ex-con, found it hard to find other work, so decided to go back into stand-up comedy, as he had been doing on the side while working in advertising, before being convicted.
Fast forward about 15-20 years and Allen briefly turned himself into an A-list star known for doing family and kid-friendly entertainment, including winning the "Hall of Fame" award at the Kids Choice Awards in 1996 and making $1.25 million per episode in the final season of Home Improvement.  Talk about turning around your life.
Bonus Facts:
Tim Allen's father was killed in a car accident after being hit by a drunk driver when Tim was just 11 years old.  Two years later, Tim and his four brothers moved in with his mother's new husband, her former high school sweetheart and a very successful business man, who in turn had three kids of his own.  This had Brady bunch written all over it.
Tim Allen started his career as a comedian at a comedy club in Detroit on a dare from one of his friends.
Allen once set an impressive "triple crown" entertainment record by accomplishing the following in a one week span: starred in the highest grossing film of the week (Santa Clause); appeared in the top rated television series (Home Improvement) on TV; and was atop the New York Times best-seller list with his book Don't Stand Too Close to the Naked Man.
Tim Allen's birth name was Timothy Allen Dick, which he later had legally shortened to Tim Allen when his career began to take off.
Expand for References: