This Day in History: January 12th – The Victory Sausage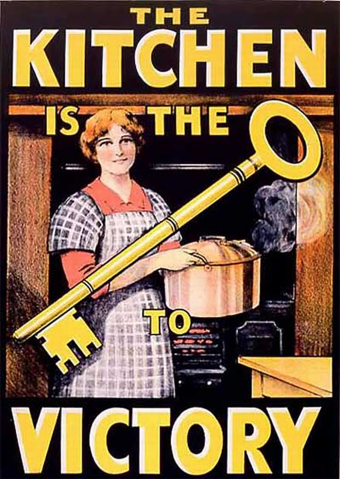 This Day In History: January 12, 1943
On January 12, 1943, the U.S. Office of Price Administration let it be known that for the duration of the war the popular hot dog, also known by the German inspired moniker "frankfurter", would be supplanted by the "Victory Sausage." It was also announced that the Victory Sausage would be even lighter on the meat than frankfurters, substituting soybean meal and "other substitutes" in instead. Yummy.
Unfortunately for people's taste buds, the patriotism inherent in the newly named Victory Sausage didn't exactly make up for the assault on one's palate. Victory didn't exactly taste sweet in this case.
Nevertheless, it was a fine bit of anti-German propaganda, much like when sauerkraut morphed into "Liberty Cabbage" during the previous World War or during that same war when the British Royal family changed their German name of Saxe-Coburg-Gotha to the decidedly more British sounding House of Windsor.
This sort of culinary revisionism didn't end with the Big Band Era. You may recall the transformation of French fries into Freedom fries during the Iraq War when France was the target of American ire in some circles. (Or you may not recall it, because it never really caught on except as a joke for late-night talk show comedians for a few weeks.)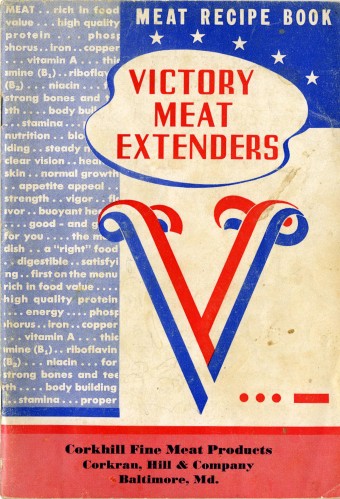 The real winner of the Victory Sausage campaign was the soybean industry. Soybeans were heavily marketed to the masses during the war as both a meat and grain substitute. One of these soy sausage products was not so cleverly called, "Soysage." It was made from soy, peanuts, cottonseed with wheat germ and wheat bran, and dashes of onion and spices for flavor.
The New York Times talked it up as much as possible in 1943 and even gave the readers their own recipe to whip up some of the so-called sausage- "blend a cup of it with half a cup of water and form the mixture into patties or 'sausages', brown in a skillet, add more water and continue cooking for about eight minutes until the moisture is absorbed." They also advised adding grated raw carrot, onion and a pinch of sage to the mixture before returning it to the oven to finish cooking. Then you'd serve it up with "an appetizing tomato or parsley sauce." (The somewhat uncouth expression "polished turd" leaps to mind.)
If you liked this article, you might also enjoy our new popular podcast, The BrainFood Show (iTunes, Spotify, Google Play Music, Feed), as well as:
Expand for References