How the Rumor That Paul McCartney Died in 1966 and Was Secretly Replaced by a Look-Alike Got Started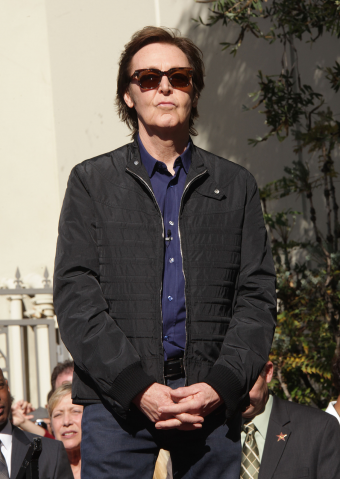 For a couple of months in the fall of 1969, a persistent rumor that Paul McCartney had been killed two years earlier and replaced with a look-alike captured the imaginations of Beatles fans and the general public.
The rumor began in the winter of 1967 when, after a particularly icy night, reports were flying among Britain's national press that Paul had been killed in a car crash on January 7, 1967. The tale was reported in the February issue of The Beatles Monthly Book (#43) under the heading of "False Rumour," and with a denial from the Beatles' press office. In fact, it claimed that neither Paul nor his black Mini Cooper had even left the house that day.
Fast-forward to September 1969, about one week before the release of Abbey Road (9/26/69), when the student newspaper of Drake University in Des Moines, Iowa ran the story Is Beatle Paul McCartney Dead? In the article, which is written in the same style with which today's Ancient Aliens posits its wildest theories, Tim Harper opined that Paul "may indeed be insane, freaked out, even dead."
Harper supported the statement by examining Beatle's album covers and lyrics, and pointed to Sgt. Pepper's Lonely Hearts Club Band (6/1/67) where he found two mysterious symbols (a hand over Paul's head and what is conjectured to be "an ancient death symbol"), a left-handed guitar that "lies on the grave at the group's feet," (Paul was the only lefty), on the back cover Paul is the only one not facing the camera, and in the centerfold Paul is the only one wearing a black arm band.
Continuing with the examination, Harper looked at the walrus of The Magical Mystery Tour (11/27/67) (revealed to be Paul in 1968's Glass Onion), which, at least according to Harper, was a Viking symbol of death. And then turning his attention to The Beatles (11/28/68), he reported that playing Revolution No. 9 backward produced phrases about death.
It's not clear if Harper was kidding or not with his story, but it certainly captured the imagination of the country. By October 1969, the Beatles press office was flooded with questions about Paul's health, and on October 12, 1969, DJ Russ Gibb of WKNR-FM in Detroit, Michigan moderated a full hour of an impromptu discussion of the topic with listeners who were calling in.
Inspired, Fred LaBour, a University of Michigan natural resources student and reporter with its student newspaper, Michigan Today, who was assigned to review the recently released Abbey Road, penned a satirical piece titled McCartney Dead; New Evidence Brought to Light on October 14, 1969. Unfortunately, many people failed to realize he was kidding.
In a 2009 article, LaBour admitted that he had pulled all of his alleged "clues" out of his hat, but because so many didn't realize he was joking at the time, several of LaBour's creations became part of the "Paul is Dead" lore. These include that the lyric "the walrus was Paul," really means "the corpse was Paul," with LaBour claiming "walrus" is Greek for "corpse," and that Paul was replaced with "a Scottish orphan named William Campbell."
LaBour also claimed that letters on Paul's black arm band from Sgt. Pepper's, OPD, stood for the British equivalent of DOA (and meant "Officially Pronounced Dead"), and that Paul's bare feet on the Abbey Road cover signified that he was a corpse. LaBour also noted that Paul was smoking right-handed, a sure sign that this was an imposter.
Within a week, the rumor, which now contained several of LaBour's fabrications, had reached the national media. On October 21, 1969, the story was examined on New York's WABC which was picked up (at least at that time) in 38 states. By now, the alleged crash was claimed to have occurred on November 9, 1966, after Paul had angrily left a Beatles recording session. In addition, at some point, rather than William Campbell, some people were saying "Billy Shears," was Paul's replacement, due to the lyric in Sgt. Pepper's.
Although the Beatles' press office continued to deny the rumor as "a load of rubbish," for many the rumor lived on, even after Paul did an interview with Life on November 7, 1969.
It all worked out for Paul and the Beatles though, as a result of the rumor, Beatles' albums sales increased significantly and both Magical Mystery Tour and Sgt. Pepper's re-entered Billboard's top album charts.
At the end of November 1969, LaBour participated in a "cross-examination," televised on New York's WOR, that was hosted by F. Lee Bailey and which analyzed the rumor. When LaBour admitted to Bailey before the show that he had made up his "facts," Bailey reportedly said, "We have an hour of television to do; you're going to have to go along." So, he did.
If you liked this article, you might also enjoy our new popular podcast, The BrainFood Show (iTunes, Spotify, Google Play Music, Feed), as well as:
Expand for References