Al Jolson- Misunderstood Hero or Villain?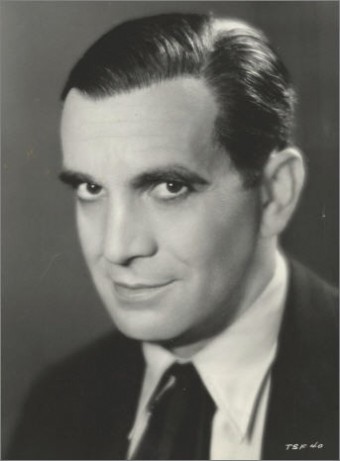 Ask most movie fans, "What was the first 'talkie'?" The most frequent reply tends to be "The Jazz Singer" starring Al Jolson.
This is a "sort of" correct answer, but not really. The earliest "sound" movies were made by synchronizing motion pictures to phonograph records. In 1926, (a year before "The Jazz Singer") Warner Brothers re-released the previously silent film "Don Juan" with a soundtrack recording done by the New York Philharmonic Orchestra.
Warner Brothers also released the first actual all-talking, feature-length motion picture in 1928. It was called "Lights of New York." The following year, Twentieth Century Fox released "In Old Arizona," the first all-talkie feature with sound directly recorded on the film.
"The Jazz Singer" was actually a silent movie with poorly synchronized musical numbers and a few sentences of spoken words. One of the main reasons "The Jazz Singer" is such a legendary film is because of its star- the immortal Al Jolson.
Jolson was, by all accounts, the "Elvis Presley" of his time. At the time "The Jazz Singer" was released, Jolson was one of the biggest stars in show business. (As a sidebar, Jolson did make several films after "The Jazz Singer," but none came close to it in popularity or historical significance.)
Many current movie fans are familiar, at least somewhat, with Jolson and his show biz legacy, but he has few current-day fans. This is partly because Jolson's schtick was the "blackface" act, which is, to contemporary movie fans, beyond disgusting.
"Blackface," which is captured for posterity in many films of the first half of the twentieth century, is a sad reminder to most people of the ridicule and mistreatment of African-Americans. Such a thing would be unimaginable today.
Jolson didn't always use "blackface" in his act, but because most people of today know him only by "The Jazz Singer," his reputation is often as a symbol of a very backward time. Also, Jolson's singing style, unlike Elvis' or Frank Sinatra's or Dean Martin's, does not hold up well. His songs seem rather hokey and schmaltzy. His singing style is clipped and choppy, not melodic. His dance moves look rather silly and dated.
Supposedly, Jolson was not a nice man in real life either. Most of his fellow performers say he was deeply insecure. According to his contemporary, Groucho Marx, Jolson was so insecure he would leave the water faucet running in his dressing room during his live appearances, so he couldn't hear the applause for the previous acts.
During his Broadway appearances, Jolson would often stop the show in the middle and say to the audience, "Hey folks, do you wanna hear the rest of the show or do you want to hear Jolie sing?"
The crowd would, inevitably, applaud and cheer for the show to stop. At this point, "Jolie" (Jolson's nickname) would sing some songs to the wildly appreciative crowd. One wonders how the rest of the cast of these shows reacted to this. What an ego- to pull off a stunt like that- and routinely yet!
Jolson really wasn't such a great guy- or was he?
No one is all-bad (or all-good). In fact, Jolson was, ironically given the perception today, an early crusader for the rights of African-Americans in show business. For instance, he was instrumental in helping to promote black playwright Garland Anderson's work, which resulted in the first Broadway production with an all-black cast. He also attempted to have an all-black dance team featured in a Broadway show at a time when black people were banned from Broadway productions.
As black dancer Jeni LeGon said, "In those times, it was a 'black-and-white world.' You didn't associate too much socially with any of the stars. You saw them at the studio, you know, nice—but they didn't invite. The only ones that ever invited us home for a visit was Al Jolson and Ruby Keeler."
In another instance, Jolson read that songwriters Noble Sissle and Eubie Blake, neither of whom he knew at the time, had been thrown out of a restaurant because of their race. When he heard this, he tracked the pair down and took them out to dinner and reportedly told them, "He'd punch anyone in the nose who tried to kick us out!"
As for his "blackface" persona which seems to (almost literally) fly in the face of his apparent true feelings on race, this persona was often used as a means to introduce white audiences to black culture, and also to make fun of the general idea of "white supremacy." As such, when black audiences saw "The Jazz Singer," rather than boycott it, a Harlem newspaper, Amsterdam News (today "the oldest Black newspaper in the country," according to their website), stated that The Jazz Singer was "one of the greatest pictures ever produced," and that, "Every colored performer is proud of him (Jolson)."
Jolson also insisted on the hiring and fair treatment of black people at a time when this was an outlandish concept to many in America. (For example, at the time members of the KKK are estimated to have accounted for about 15% of the U.S.'s voting-age population.) He also crusaded for equal rights for African-American as early as 1911, when he was 25. Through his very controversial portrayals, and advocating for black performers, Jolson helped pave the way for the success of such legends as Louis Armstrong, Ethyl Waters, Duke Ellington and Cab Calloway. As the St. James Encyclopedia of Popular Culture stated, "Almost single-handedly, Jolson helped to introduce African-American musical innovations like jazz, ragtime, and the blues to white audiences."
Famed African-American jazz singer Clarence Henry noted of Jolson, "Jolson? I loved him. I think he did wonders for the blacks and glorified entertainment."
Beyond the controversy surrounding Jolson, he was also the first performer to entertain American troops in WWII. A few years later, he was also the first to do the same during the Korean War. Yes, before Bob Hope! His break-neck performance schedule in the latter is also thought to have contributed to his death soon after.
In his later years, Jolson, for the most part, led a contented life of semi-retirement. He remained a huge legend and icon. Even as late as 1948, with Frank Sinatra, Bing Crosby, Dean Martin and other singers on the scene, Jolson was voted America's "Most Popular Male Singer."
Jolson's life was also the subject of a very popular film in 1947 called "The Jolson Story." Interestingly, the film actually tries to explain the reason why "blackface" style singing was so popular with so many singers of the earlier part of the century. While still a bit awkward in retrospect, the tribute to Jolson and his legacy is quite fascinating and often touching. One realizes that while the writers of the film are trying to explain the reason for "blackface" to the viewers, one also suspects they are trying to explain it to themselves.
Al Jolson died shortly after entertaining the troops in 1950. He left a wife and two newly-adopted children. Reportedly, black performers "lined the way" at his funeral to pay their respects to the man that had helped popularly introduce white America to elements of black culture.
In the end, Al Jolson is often seen today as a "villain," and it is perhaps an understatement to say that even to his most staunch supporters, Jolson remains a controversial figure. But it would seem the truth is that Al Jolson was, much like us all, a mixed bag.
If you liked this article, you might also enjoy our new popular podcast, The BrainFood Show (iTunes, Spotify, Google Play Music, Feed), as well as: