This Day in History: March 18th
Today in History March 18, 2005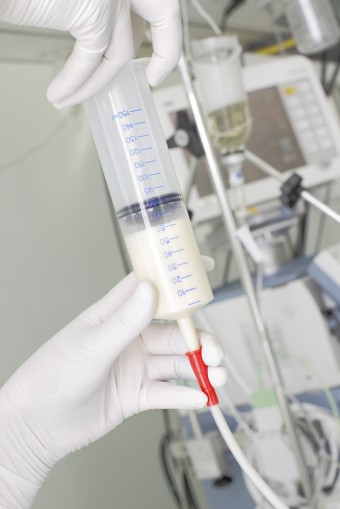 On March 18, 2005, Terri Schiavo's feeding tube was removed 15 years after the 41 year-old woman had collapsed and her heart stopped beating, initially thought to be because of a severe potassium imbalance in her body owing to unhealthy dieting. Her brain was oxygen-deprived for ten minutes, causing massive and irreversible brain damage that left Schiavo in a persistent vegetative state.
The feeding tube was ordered to be removed after years of legal wrangling between Schiavo's husband Michael, who maintained his wife told him she did not want her life prolonged by extraordinary measures if she ever was in a vegetative state, and her parents, who held out hope their daughter could recover.
As the battle to remove Terri's feeding tube raged on, her husband's lawyer Mr. Felos released this statement to the public:
Mrs. Schiavo had a right to choose her own course, she chose it, the courts found. She has a right to die in peace. Write to your congressman and tell them, Terri Schiavo has a right to die in peace. Let her go in peace.
Terri finally died on March 31st.
When the results of Terri's autopsy were released in June of 2005, its findings supported Michael Schiavo's doctors' claims that his wife had suffered massive brain damage and had no chance of recovery. As Medical Examiner Jon Thogmartin stated, "[Her] brain weighed 615 grams, roughly half of the expected weight of a human brain… This damage was irreversible, and no amount of therapy or treatment would have regenerated the massive loss of neurons."
The post-mortem exam also revealed that Terri was blind, but had not suffered from any eating disorder as had been suspected. She had also not been the victim of any sort of physical attack or abuse. However, it was still not possible to pinpoint just what had been the cause of her collapse 15 years previously.
Mr, Felos, Michael Shiavo's attorney, said his client was not in the room at the time when the feeding tube was removed for the final time, but arrived a short while later to keep vigil at his wife's bedside.
If you liked this article, you might also enjoy our new popular podcast, The BrainFood Show (iTunes, Spotify, Google Play Music, Feed), as well as:
Expand for References