The Actress Who Died on Stage While Portraying Her Theatrical Death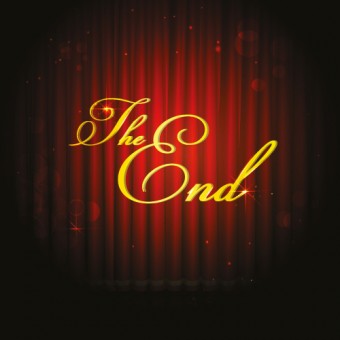 Several artists have died on stage while conducting live performances; however, one case is highly unique and probably the most ironic at the same time. The incident involved actress Edith Webster.
Webster was a relatively unknown actress who never managed to make a name for herself during her lifetime, but left her mark in history with her bizarre death. During The Drunkard, which was being performed at the Towson Moose Lodge in Baltimore, the 60-year-old Edith Webster was playing the role of the grandmother. According to the plot of the play, during the second half of the show, just before the end, the grandmother had to sing "Please Don't Talk About Me When I'm Gone," after which she was to slump dead onto the floor.
She had been playing this role for eight years when, on November 24, 1986, after singing the song, she fell to the floor, dead. The audience subsequently gave her a resounding applause, something that was mentioned by the director, Richard Byrd.
There was tremendous applause. Night after night, she died and she died, and last night she died and she really did.
The audience, at first, thought that the calls for help from her co-stars were part of the script. But, after a few minutes, they began to understand that the actress had actually collapsed. Doctors later determined that she had suffered a fatal heart attack.
Interestingly enough, this wasn't the first heart attack Edith had while playing this role. According to her daughter, in a performance a few years before her death, she had a heart attack during the show, but didn't seek treatment until later that night.
If you liked this article, you might also enjoy our new popular podcast, The BrainFood Show (iTunes, Spotify, Google Play Music, Feed), as well as:
Bonus Facts:
Johnny Ace was a Rhythm and blues recording artist who died more or less in the middle of a performance too. The official story is that while taking a break during a Christmas Day performance in 1954, Johnny decided to play one of his favorite games – Russian roulette. He lost the game, and with it he lost his life. That said, according to an eyewitness, and bass player of Big Mama's Thorton, Curtis Tillman, the real story is slightly different from what is commonly told.  "I will tell you exactly what happened! Johnny Ace had been drinking and he had this little pistol he was waving around the table and someone said 'Be careful with that thing…' and he said 'It's okay! Gun's not loaded…see?' and pointed it at himself with a smile on his face and 'Bang!'"
Dimebag Darrell, a member of the legendary metal group Pantera, was known for being one of the greatest electric guitarists of all time, including making it on the Rolling Stone's 100 Greatest Guitarists and on ranking #1 in a similar list in the UK magazine Metal Hammer. Unfortunately, he lost his life due to a crazy fan named Nathan Gale, who shot Dimebag onstage while he was performing with his new band Damageplan at the Alrosa Villa in Columbus, Ohio on December 8, 2004. Gale shot his gun 15 times, killing Dimebag and four others, while wounding seven more. Why did he do this? Various theories have been proposed such as that Gale was a hardcore Pantera fan who considered Dimebag responsible for their breakup. Others suggest that Gale thought that Dimebag stole a song he had supposedly written. Whatever the case, the police investigation revealed that Gale was schizophrenic and had stopped taking his medication at the time of the fatal incident.
Perhaps the most similar case to Edith's took place in January of 1970 at the Crawford Livingston Theatre in St. Paul, Minnesota, where actor George Ostroska collapsed on stage while playing the lead role in Macbeth. It was later revealed he had suffered a heart attack.
Expand for References