Myth or Fact: The Human Body Craves Foods That Have Nutrients It Currently is Short On
Rick A. asks: Is it true that your body craves foods that have things in it your body currently needs?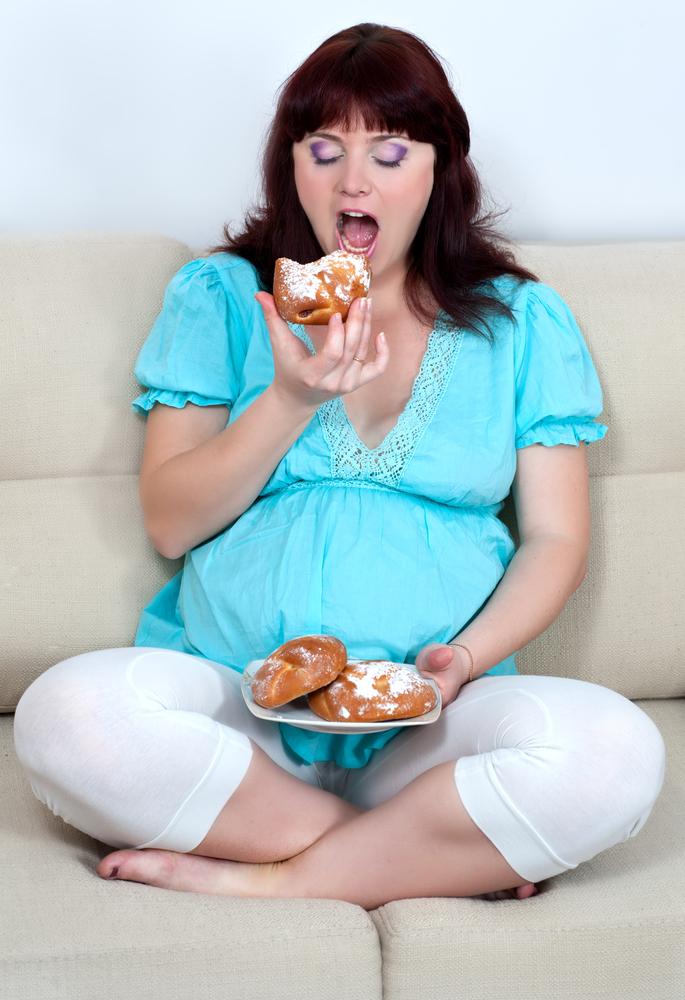 Have you ever gotten up in the middle of the night and absolutely had to have cheesecake? Ever had your pregnant spouse beg you to get her pickles and cheese to go with a peanut butter and banana sandwich? Food cravings are one thing  almost every human has experienced. One of the most common theories as to why this is the case is that humans crave food that contains nutrients our bodies are short on.
Due to the complexity of how the human body regulates hunger and the potential for individuals to have abnormalities in those mechanisms, so far science has been unable to absolutely prove why we get specific cravings at specific times. That being said, while science hasn't been able to prove the reason for certain cravings, it has been able to disprove certain theories as to the cause.  So to answer your specific question, numerous studies have shown food cravings have nothing to do with nutrient levels within your body (except for rare cases, like a disorder known as Pica, where the body craves dirt or clay in response to low levels of iron or zinc. Since no one I know has ever craved dirt at 2am, I will focus on the average person and leave Pica to the Bonus Facts below).
So if it's not that your body is looking for certain nutrients, why do we crave odd, specific things sometimes?  The current most accepted theory as to why we crave what we do is that humans crave foods as a result of a complex web of psychological, social and cultural factors that can be powerfully motivated by environmental cues. Sounds like a bit of a cop-out answer, I know.  But let's look at some specific examples to try to make it more clear.
Take for example that American women list chocolate as the #1 food most craved. (Incidentally, Japanese women listed sushi as their number 1.)  50% of US women say their chocolate cravings are the strongest at the outset of their period. If this was caused by nutritional deficiencies, you would assume those cravings would drop off after menopause or in the short term once the specific nutrient intake was sufficient. A 2009 survey found this wasn't the case. So why the craving for chocolate during a period?  The more likely cause of this craving is thought to be "feel-good" neurotransmitters in the brain, like serotonin, that are released after eating sweets and carbohydrates. While I'm not a woman, I can only assume if I was on my period, I would want a little "feel-good" dessert to go with my main course of cramps, headaches, and feeling bloated.
This same type of thing can be seen in numerous types of cravings for specific foods. To understand why, let's look at what things actually control normal hunger.  Normal hunger is regulated by an intricate system of hormones and neurotransmitters that play different roles in our body's normal processes. For the most part, it's controlled by the release of hormones from the hypothalamus in the brain and a circulating hormone released by fat cells known as leptin.
The feeling of hunger can be preceded by a few different things such as an increase in insulin causing a decrease in blood sugar. Studies have shown that a drop of around 10% in blood glucose levels will precede almost every meal. The release of a hormone known as ghrelin will also cause hunger. Stimulants known as neuropeptide Y and anandamide also make you want to snack, particularly anandamide binds to canabanoid receptors- the same ones that give you the munchies if you smoke Marijuana.
To combat the need to gorge yourself on bon-bons, the body's main mechanism for telling you you're full is the release of leptin. Leptin counteracts the effects of neuropeptide Y and anandamide. It also helps in the production of another appetite suppressant known as alpha-melanocyte-stimulating hormone. As you might expect from this, the absence of normal leptin levels has been shown to result in massive overeating and severe obesity. Another hormone that suppresses hunger is cholecystokinin. This also stimulates the body to digest fats and proteins.
Whether stimulating or inhibiting hunger, the overall drive for you to want to eat can be regulated in part by any one of these mechanisms. The abnormal production or inhibition of them can also result in different eating patterns.
A chemical consequence of eating different types of foods also plays a role in how much we eat. As I mentioned earlier, eating different foods can cause the release of "feel-good" neurotransmitters within the brain. The result can cause almost addiction-like behavior in the way we eat.  For instance, eating proteins will result in an amino acid called tyrosine. This helps the production of dopamine, norepinephrine and epinephrine. Dopamine is responsible for reward driven learning within the brain.
Eating carbohydrates like sugars, breads and pasta's will trigger an increase in the production of insulin. The resulting insulin levels help clear out some amino acids within the bloodstream. What is left is an amino acid called tryptophan. This gets converted to serotonin within the brain. Serotonin helps with the feeling of well being and happiness. It's also the neurotransmitter that some anti-depressants try to affect.
As mentioned before, pregnant women are socially seen as the biggest recipients of cravings because of "needing certain nutrients". But rather than actually being short on specific nutrients from the food, the cause appears to be the same as the above.  Women who are pregnant have widely differing levels of hormones compared to when they aren't pregnant. These hormones result in heightened senses of smell and taste, among other things. Differing levels of hormones that might produce the feeling of hunger aside, it's because of these heightened senses that it is thought certain foods and odors can be more enticing or offensive.  In turn, this can aid in craving certain things, sometimes things that when they aren't pregnant they wouldn't ever want to eat, but while pregnant at times find to be the most delicious thing on the whole damn planet.
The ancillary evidence that cravings come from these complex hormonal and neurotransmitter mediated mechanisms, and not nutritional needs, can be found in the amount and type of cravings we get. One study in 2004 showed that groups of people who were forced to consume only a non-appetizing vanilla flavored protein drink for 5 days actually craved the same drink once they were allowed to begin eating a normal diet again. Eating high amounts of foods that stimulate our reward centers, will cause the normal processes that stimulate those same centers to decrease production in an attempt not to overload our bodies. The result is the same type of tolerance certain drug users feel. Eventually, just eating one chocolate bar doesn't suppress your craving, and before you know it, you've scarfed down an entire bag of Hershey's Kisses just to feel normal again. Ah, the hunger-fix of a chocoholic is revealed! The more of anything you eat will, in turn, make you crave that same thing even more.
So the next time you see a pregnant lady eating a pickle and cheese sandwich and washing it down with a cool glass of grapefruit juice, rest assured, it's most likely hormones and neurotransmitters going wild within her body, and not that her body is necessarily short on any specific nutrient in those items.  If you want to curb cravings, following the postulate "everything in moderation" can be helpful.  So can exercise.  Eat right and workout- the best way to both increase your probable life span and improve your long term quality of life.  Seriously, go eat some fresh veggies and do a little cardio.  Elderly you will thank you and in a lot of cases, even present day you will relatively quickly see some benefits.
If you liked this article, you might also enjoy our new popular podcast, The BrainFood Show (iTunes, Spotify, Google Play Music, Feed), as well as:
Bonus Facts:
As mentioned above, there is a condition known as Pica. This disorder is characterized by the craving of non-food related materials. Just eating the object once does not mean you have Pica. To be diagnosed by your doctor as having it, you must continue the behavior for longer than a month and be at an age or maturity level where the behavior is considered inappropriate. Examples include eating paper, chalk, sand, glass, batteries and coins. As mentioned above, there are some cases in which children, malnourished individuals, and pregnant women begin to crave dirt and clay in response to low iron and zinc levels. In those cases, the craving will subside once those levels become normal again.
There are cases of Pica that are chronic and do not have anything to do with nutritional levels within the person. One extreme case involves a woman from Florida; Adele Edwards, who is now 32, has been eating the foam out of couches for over 21 years. In 2011, she averaged the equivalent of 3 pillows a week. She stated then, that in the previous year she had consumed approximately 7 couches! I suppose that's one way of disposing of an old sofa.
85% of men find that giving in to a food craving is satisfying. Only 57% of women say the same thing.  To tease a little bit, ladies, this survey certainly doesn't help you with the male feeling that you are never satisfied no matter what good thing comes your way. 😉
[
Pregnant Woman Eating
Image via Shutterstock]
Expand for References