This Day in History: May 28th- Prisoner of Conscience
This Day In History: May 28, 1961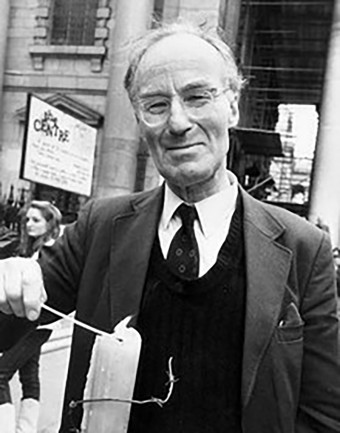 "Only when the last prisoner of conscience has been freed, when the last torture chamber has been closed, when the United Nations Declaration of Human Rights is a reality for the world's people, will our work be done." Peter Benenson – Founder of Amnesty International
On May 28, 1961, The London Observer published a front-page article entitled "The Forgotten Prisoners" by a British attorney named Peter Benenson. This article kicked off the Appeal for Amnesty 1961 – a year-long movement that called for the release of people imprisoned globally due to the non-violent expression of their beliefs.
The inspiration for Benenson's appeal was a story he read about two Portuguese students who were arrested and jailed after raising a toast to freedom in public. During that time, Portugal was under the control of dictator Antonio de Oliveira Salazar.
Benenson was incensed by the plight of the young students. He implored the readers of the Observer article to write to the Portuguese government and protest their imprisonment. The piece also drew much needed attention to human rights violations occurring all over the world.
During the course of "The Forgotten Prisoners" Benenson coined the phrase "prisoner of conscience", which is used to describe "any person who is physically restrained (by imprisonment or otherwise) from expressing…any opinion which he honestly holds and does not advocate or condone personal violence." This term is used widely today.
The Amnesty campaign was given global support after Benenson's article was reprinted around the world. In July 1961, delegates from the United Kingdom, the United States, Ireland, Belgium, France, Germany and Switzerland joined together to start "a permanent international movement in defense of freedom of opinion and religion."
In 1962, the group would formally become known as the human rights organization Amnesty International. What began as a year-long campaign blossomed into a long-term effort that would accomplish untold good in the world.
Like the United Nations Universal Declaration of Human Rights, Amnesty International holds that all people have certain basic rights no matter their national, cultural, religious or ideological background. The organization promotes impartiality and they not only lobby governments, but also big business.
The purpose is to encourage timely and fair trials, end torture and the death penalty, protect sexual and reproductive rights, and bring about the release of prisoners of conscience across the globe.
Unsurprisingly, it wasn't long until Amnesty International received the Nobel Peace Prize (1977).
If you liked this article, you might also enjoy our new popular podcast, The BrainFood Show (iTunes, Spotify, Google Play Music, Feed), as well as:
Expand for References