The First Automatic Bread Slicer was Invented by Otto Frederick Rohwedder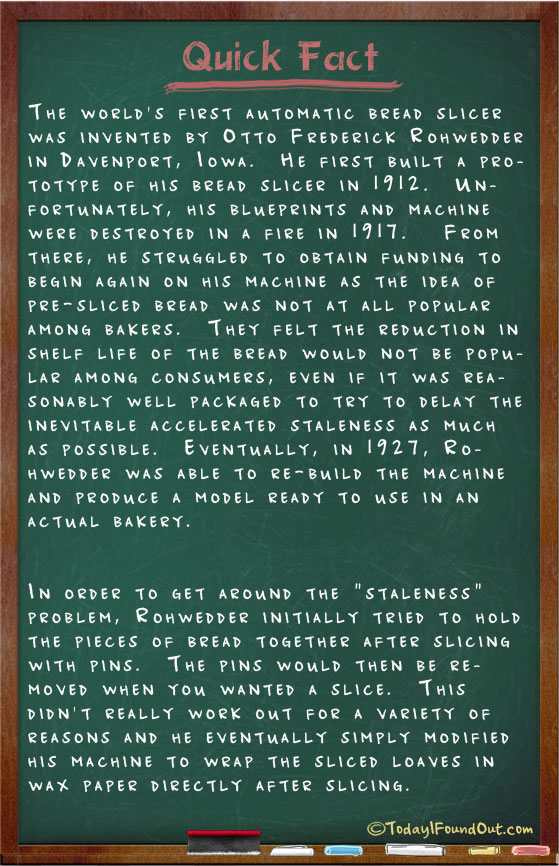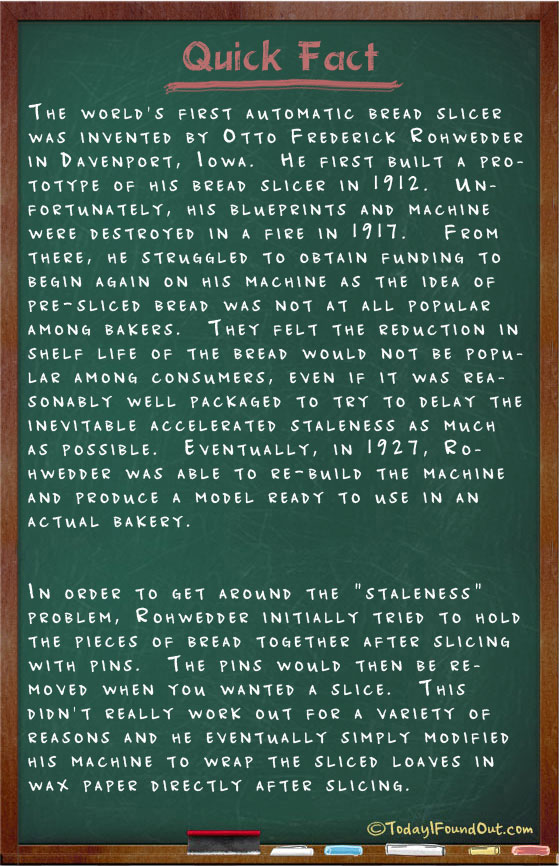 The world's first automatic bread slicer was invented by Otto Frederick Rohwedder in Davenport, Iowa.  He first built a prototype of his bread slicer in 1912.  Unfortunately, his blueprints and machine were destroyed in a fire in 1917.   From there, he struggled to obtain funding to begin again on his machine as the idea of pre-sliced bread was not at all popular among bakers.  They felt the reduction in shelf life of the bread would not be popular among consumers, even if it was reasonably well packaged to try to delay the inevitable accelerated staleness as much as possible.  Eventually, in 1927, Rohwedder was able to re-build the machine and produce a model ready to use in an actual bakery.
In order to get around the "staleness" problem, Rohwedder initially tried to hold the pieces of bread together after slicing with pins.  The pins would then be removed when you wanted a slice.  This didn't really work out for a variety of reasons and he eventually simply modified his machine to wrap the sliced loaves in wax paper directly after slicing.