Medieval Times [Part 1]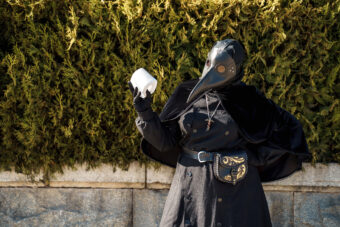 In this episode of The Brain Food Show, we are start out looking at why the toilet is called the "Crapper" and the "John".
Next up we have a brief message from our sponsor Skillshare. For a limited time, use the following link to get a free trial of Skillshare Premium Membership: http://skillshare.com/brainfood
Next up, we discuss all about what Medieval Europeans did with all their bodily expulsions and whether they really did just toss it out the window. This all culminates in the Great Stink of 1858 and how that was finally resolved.
On another note, if you could do us a huge favor and rate and review this show in whatever podcasting platform you're using (including hopefully giving us some feedback related to the new format), we would be extremely grateful. Thanks!
Don't miss future episodes of this podcast, subscribe here: iTunes | Spotify | Google Play Music | Stitcher | RSS/XML
You can also find more episodes by going here: The BrainFood Show
Podcast (brainfood): Play in new window | Download (Duration: 47:19 — 65.0MB) | Embed
Subscribe: Apple Podcasts | Android | Google Podcasts | Stitcher | RSS