Taking the Mystery Out of Murder- A Couple of Dumbbells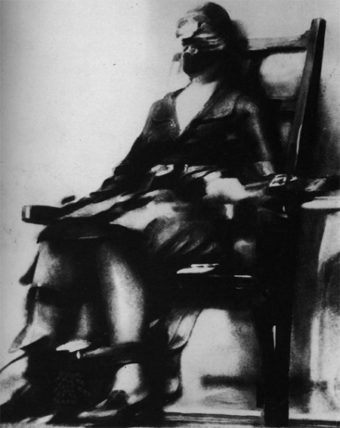 In this episode of The Brain Food Show, we start by looking at how exactly Al Capone got the scars that got him the nickname "Scarface".
Moving on to the meat of today's episode, we jump into the rather interesting story behind one of the many so called "trial of the century" of the 20th century.  In this case involving a housewife and her lover and their plot to murder her husband. We also discuss the case of the first woman ever to be executed in an electric chair and one of the most iconic journalistic photos ever taken.
In the Bonus Facts today, we look at the first two women ever to be sentenced to death via the electric chair, what they did to get that sentence, and how they both got off.
On another note, if you could do us a huge favor and rate and review this show in whatever podcasting platform you're using (including hopefully giving us some feedback related to the new format), we would be extremely grateful. Thanks!
(You can also discuss this episode and view references on The BrainFood Show forum here.)
Don't miss future episodes of this podcast, subscribe here: iTunes | Spotify | Google Play Music | Stitcher | RSS/XML
You can also find more episodes by going here: The BrainFood Show
Podcast (brainfood): Play in new window | Download (Duration: 1:09:11 — 95.0MB) | Embed
Subscribe: Apple Podcasts | Android | Google Podcasts | Stitcher | RSS