The Sledgehammer for the Poor Man's Child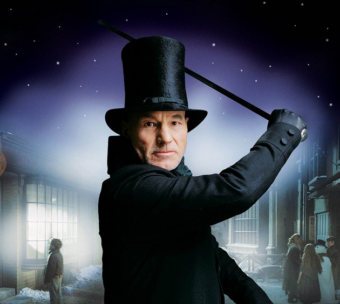 In this episode of The Brain Food Show, we look at one of my favorite stories I've ever researched. But before that, we begin by looking at what could have been wrong with Tiny Tim that simply throwing money at the problem could have fixed given 19th century medicine.
Next we discuss today's sponsor. If you're interested, go to https://wix.com/go/brainfood to get started on your Wix website today! And check out our new website for the Brainfood Podcast at https://www.brainfood.fm/.
Moving on to the main content today we're looking at what Charles Dickens' called his "Sledgehammer for the poor man's child" and the backstory that led up to a six week stint furiously writing of one of his most famous works, as well as some interesting references within it that modern readers may have missed, but those in his time would have implicitly understood.
We follow that up with some interesting bonus facts related to the story at hand, including why it's "Dead as a door nail" and not something like "dead as a coffin nail" as Dickens himself mused.
On another note, if you could do us a huge favor and rate and review this show in whatever podcasting platform you're using (including hopefully giving us some feedback related to the new format), we would be extremely grateful. Thanks!
(You can also discuss this episode and view references on The BrainFood Show forum here.)
Don't miss future episodes of this podcast, subscribe here: iTunes | Spotify | Google Play Music | Stitcher | RSS/XML
You can also find more episodes by going here: The BrainFood Show
Podcast (brainfood): Play in new window | Download (Duration: 1:19:02 — 108.5MB) | Embed
Subscribe: Apple Podcasts | Android | Google Podcasts | Stitcher | RSS