The Difference Between Concrete and Cement, The Truth About Injecting Medicine Directly Into the Heart, and More on Our New Daily Knowledge YouTube Channel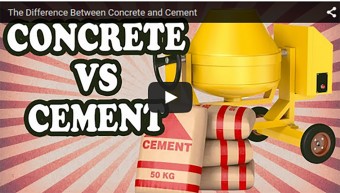 I'm very excited to announce the launch of the new "Daily Knowledge" section of our YouTube channel. This will feature twice daily videos covering various interesting topics just like you see in the articles here, but in video/audio form.  You can check out the first few videos here:
If you like these or just are interested in seeing what other topics we cover on YouTube, be sure and subscribe here so you don't miss anything! Thanks!