The Holiday Season Has the Lowest Suicide Rate of Any Time of the Year, Not the Highest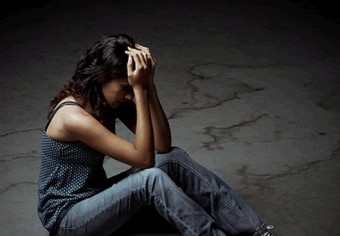 Today I found out the holiday season has the lowest suicide rate of any time of the year, not the highest.
According to the Center for Disease Control and Prevention, the holiday season actually is the time of the year when there are the least amount of suicides with the lowest point being December 1st and the lowest rate of the year by month being in December. The highest suicide rates actually appear during Spring time and then peak once again during Fall.
So where does this myth come from? The exact origins aren't known, but it was the media that made this myth popular and continue to spread it today. In the late 1990s, despite all evidence to the contrary, nearly 60% of all news reports mentioning suicide and the holiday season perpetuated the myth that suicides were at their highest during this time of year. Further, only about 17% of those holiday/suicide news reports debunked the myth with the remaining 23% not mentioning a connection. Today, about 40% of all holiday news articles that mention suicide continue to perpetuate this myth.
Bonus Facts:
According to the World Health Organization, suicide is the tenth highest cause of death world wide with around one million people killing themselves every year with about 400,000 of those suicides occurring in China, India, and Japan. It is estimated that around twenty times that amount will attempt suicide every year.
Suicide is the third leading cause of death for people from 15-44 years old.
Suicide is the fifth leading cause of death among 5-14 year olds.
Interestingly, suicide deaths have increase nearly 60% in the last 50 years with the vast majority of that increase coming from developing countries.
About four men will commit suicide for every one woman that commits suicide. Interestingly, despite this fact, nearly three times as many women as men will attempt to kill themselves.
About 30% of people who commit suicide in the U.S. are alcoholics and about 7% of all alcoholics successfully commit suicide at some point.
People who smoke are twice as likely to commit suicide as those who do not smoke. Further, women who smoke heavily (more than 25 cigarettes a day) are three times as likely to commit suicide as those who don't smoke.
Guns are used in more suicides than homicides and account for half of all successful suicide attempts.
While the Japanese kamikaze pilots from WWII are well know, the Japanese also had a group of one manned torpedo like submarines called kaitens that were also used for this same purpose. These were essentially just modified torpedoes that allowed the person inside to control them. They also featured a self destruct mechanism if the person inside failed in their mission. This was necessary as there was no way for the person inside to get out of the torpedo once sealed in. Early models did include a mechanism to escape once the torpedo was aimed correctly, but not a single soldier ever used this feature, so it was quickly abandoned. Each person who died as a kaiten pilot would earn their family ¥10000 (about $120 today). Because of the Japanese economy at the time, this money was essential for many so the act of suicide in this way was simply a way to help support their families.
Kaitens were ultimately not very successful primary because they could not be deployed very deeply and were stored on the outside of the submarines. This isn't so much a problem for the kaitens as it was for the submarines carrying them who would have to stay very near the surface. This resulted in an average of about eight submarines carrying kaitens being destroyed for every two ships destroyed by the kaitens.
Each kaiten was about 50 feet long; could reach a maximum speed of about 30 miles per hour; and contained a warhead at the nose.
In Christianity, it wasn't until the Middle Ages that suicide was considered a sin. Interestingly, in Islam, suicide is considered a sin, but is not considered a sin if it happens in the services of Allah, such as with suicide bombers.
The most popular landmarks in the world to commit suicide at are: the Golden Gate Bridge in San Francisco; the Bloor Street Viaduct in Toronto; the Aokigahara Forest in Japan; and at England's Beachy Head.
Humans are not the only living thing that is known to commit suicide. Among animals that are known to commit suicide are: the Brazilian Forelius pusillus ant will have one member of each colony seal the entrance to their nest from the outside each night. Once this is done, the ant on the outside will wonder off and eventually die. Certain types of termites are capable of exploding themselves, covering an enemy in sticky goo, with the hope of saving the rest of the termite colony.
The suicide hotline number in the United States is: 1-800-273-8255
Expand for References