The Greatest Practical Joke and the Last Laugh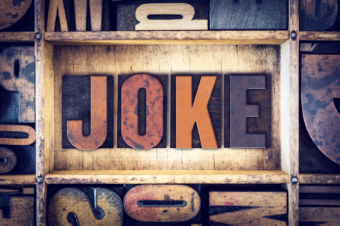 In this episode of The Brain Food Show, we start off looking at 19th century practical joke that occurred in London that is arguably the greatest of the century.
Next up, we have a brief message from a new sponsor, Blinkist, which gives you the key ideas from more than 3,000 bestselling nonfiction books in just 15 minutes instead of having to listen to the full audiobook or read it all. Try it out for free and help support this show by using the following link: https://www.blinkist.com/thebrainfoodshow
Moving on to the next section of the show we're looking at a Canadian man who set the bar even higher on practical jokes, by doing his greatest ones from beyond the grave.
On another note, if you could do us a huge favor and rate and review this show in whatever podcasting platform you're using (including hopefully giving us some feedback related to the new format), we would be extremely grateful. Thanks!
(You can also discuss this episode and view references on The BrainFood Show forum here.)
Don't miss future episodes of this podcast, subscribe here: iTunes | Spotify | Google Play Music | Stitcher | RSS/XML
You can also find more episodes by going here: The BrainFood Show
Podcast (brainfood): Play in new window | Download (Duration: 35:50 — 49.2MB) | Embed
Subscribe: Apple Podcasts | Android | Google Podcasts | Stitcher | RSS