Animal Facts Part 2: Melting Caterpillars, Heating Bees, Why Vultures Don't Get Sick, and More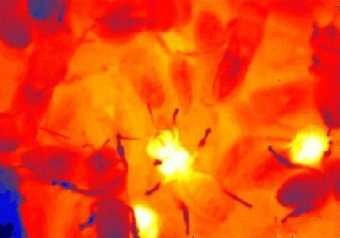 In this episode of The Brain Food Show, we start by looking at the mind blowing things caterpillars get up to while in the chrysalis.
Next we discuss Wix! Go to https://www.wix.com/go/brainfood to get started on your website today!
Check out our website at https://brainfood.fm
Next up we begin by looking at the fascinating way in which honey bees, which are cold blooded, manage to keep their hives warm and the variety of fascinating things they do with their rather unique heating abilities. We then look at the rather amazing vulture and, among other things, why they don't get sick when they eat dead things and what integral role this plays in keeping humans alive. Finally we look at the mysterious Kentucky meat shower, which unfortunately has nothing to do with KFC.
On another note, if you could do us a huge favor and rate and review this show in whatever podcasting platform you're using (including hopefully giving us some feedback related to the new format), we would be extremely grateful. Thanks!
(You can also discuss this episode and view references on The BrainFood Show forum here.)
Don't miss future episodes of this podcast, subscribe here: iTunes | Spotify | Google Play Music | Stitcher | RSS/XML
You can also find more episodes by going here: The BrainFood Show
Podcast (brainfood): Play in new window | Download (Duration: 54:00 — 74.2MB) | Embed
Subscribe: Apple Podcasts | Android | Google Podcasts | Stitcher | RSS