Today's Brain Teasers: The Person who makes it…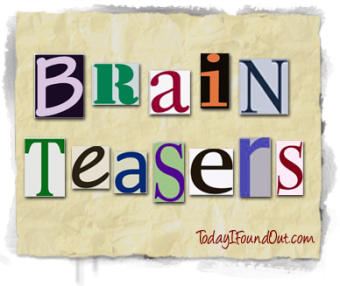 The person who makes it, sells it. The person who buys it, never uses it. The person who uses it doesn't know they are.
What is it?
A coffin
---
With words unnumber'd I abound,
In me mankind take much delight,
In me great store of learning's found,
Yet I can neither read nor write
What am I?
A book
---
What gets wetter the more it dries?
Click here for the answer
A Towel
---
Tho' good fellows we are,
We can't hope to be saved;
From our very first day,
To our last we're enslav'd,
Our office is hardest,
And food sure the worst,
Being cramm'd with raw flesh,
Till we're ready to burst.
What am I?
Shoes
---
I am the beginning of the end,
and the end of time and space.
I am essential to creation,
and I surround every place.
What am I?
The letter "e"