Whoopi Goldberg's Real Name is Caryn Elaine Johnson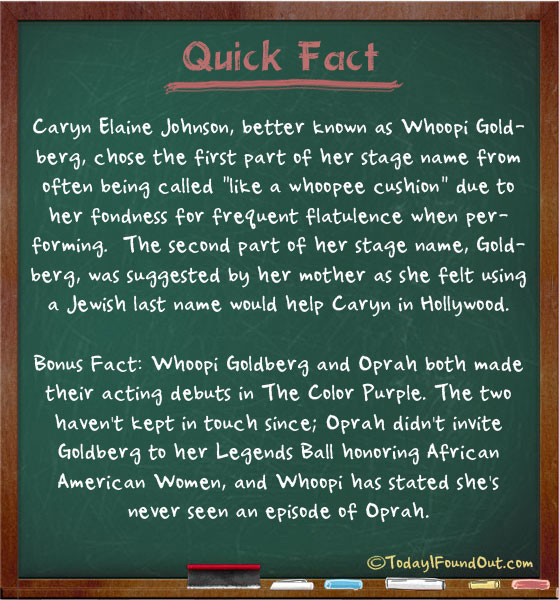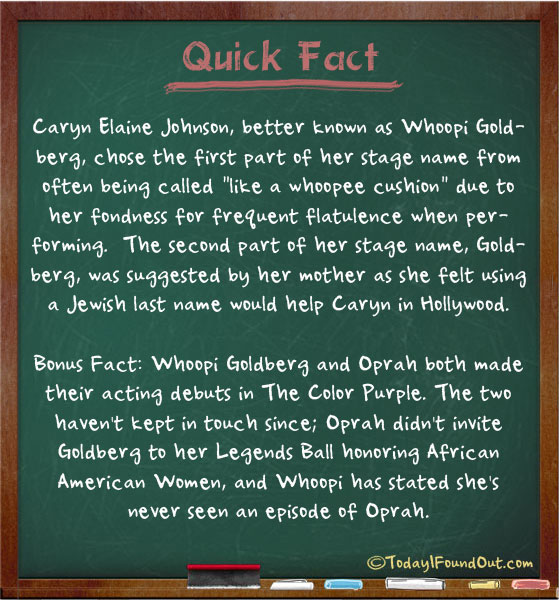 Caryn Elaine Johnson, better known as Whoopi Goldberg, chose the first part of her stage name from often being called "like a whoopee cushion" due to her fondness for frequent flatulence when performing.  The second part of her stage name, Goldberg, was suggested by her mother as she felt using a Jewish last name would help Caryn in Hollywood.
Bonus Fact: Whoopi Goldberg and Oprah both made their acting debuts in The Color Purple. The two haven't kept in touch since; Oprah didn't invite Goldberg to her Legends Ball honoring African American Women, and Whoopi has stated she's never seen an episode of Oprah.
References: